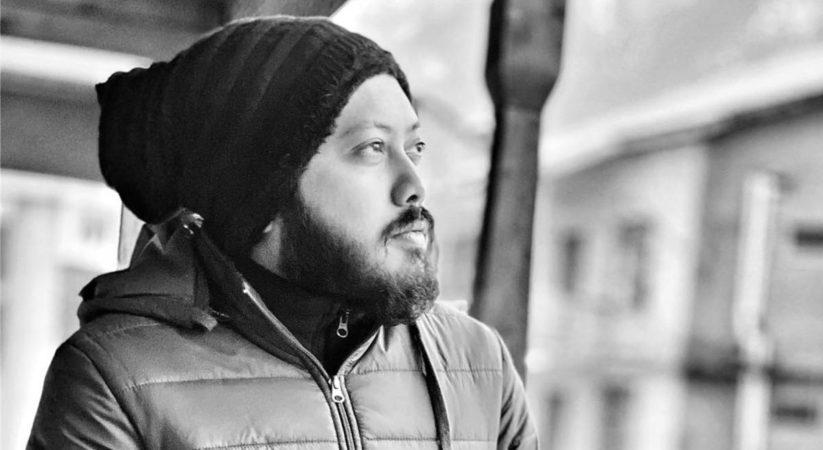 Kowshik Saha is a multilingual singer and medical professional based in South-East Asia, who predominantly speaks in Bengali and Hindi. He makes music in Arabic, Bengali, Hindi, Punjabi and English. He lived in Dhaka, Bangladesh till his British Council A Level exam, after which he moved abroad for studies.  According to him, although he respects a wide variety of musicians as his inspiration, he considers Michael Jackson, Ed Sheeran, Charlie Puth, Kishore Kumar and Arijit Singh as his inspiration.
Since he is from a Bengali family, where academic successes are highly prioritized over anything else, even then, he was very fond of music and tried to practice singing whenever time permitted. This love for music that he had was inherited from his mother, who used to sing classical Bengali songs. He has been performing in family events, and very occasionally in public events whenever he got a chance to.
By nature, he is a very blunt and straight forward person, for which he is often judged as rude and arrogant by people who do not know him well. Kowshik likes travelling and so far, been to 7 countries and looking forward to travel more. His hobbies include listening to music, abstract photography, cooking and reading. He's neither an introvert nor an extrovert but a mixture of both, which is ambivert and even though he's very friendly, he prefers to have a small circle of friends. Even though he describes himself as being a lazy person when there is nothing to do, he is very punctual and hardworking when something comes up.
He is growing steadily on Instagram. His favorite genres are Pop, R&B, Folk, Classical, EDM. His music is available in major streaming platforms. The album "Kowshik Saha One Point Zero" is available for purchase in BandCamp. It has 8 songs in various languages. Currently Kowshik is working on recreating more Bengali music which might come out later this year.