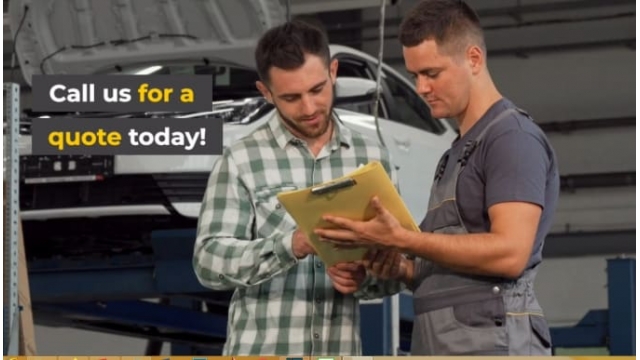 Auto Fix Buddy announces the launch of its integrated auto repair marketplace. This platform makes it easy for drivers to compare repair costs among garages that service the Manitoba area.
More information about Auto Fix Buddy is available via https://autofixbuddy.com
This new tool aims to save motorists time and money by providing them with a centralized database of car repair shops. To date, Auto Fix Buddy has over three million listings across the entirety of North America.
While modern cars have become more reliable than ever, they are not immune to problems and breakdowns. According to travel services company AAA, the average auto repair bill costs anywhere from $500 to $600.
Given the high cost of fixing a vehicle, it is important to compare various service providers to find the most affordable option. By using Auto Fix Buddy, drivers can see a list of garages near their homes in just a matter of seconds.
To use the platform, people simply need to enter their car make and address. The results not only show a garage's address and contact number but also its user rating, which helps motorists find the provider that has the best service.
The website's homepage also categorizes auto repair shops according to their specialty. For instance, there are sections for service centers that focus on powertrain/transmission, diagnostics, electrical, brakes, and heating, and cooling.
Signing up is 100% free; car owners simply need to provide their email addresses to create an account. Garage owners can also list their business at no cost on the platform.
Auto Fix Buddy uses technology to streamline the process of getting quality car repair services. Aside from Manitoba, it also services nearby communities such as Ontario, Albert, Quebec, Nova Scotia, and New Brunswick.
A spokesperson says: "When creating this service, we came across a staggering discovery: almost everyone we talked to needed car repairs but struggled to find a good garage. Our goal is to grow Auto Fix Buddy into the leading crowd-sourced database of the best auto servicing shops."
Interested parties may visit https://autofixbuddy.com if they need further details about the platform and its features.
Auto Fix Buddy
Auto Fix Buddy
https://www.autofixbuddy.com/
597 Leblanc Rd
Dieppe
Canada
COMTEX_390052505/2764/2021-07-19T12:45:43