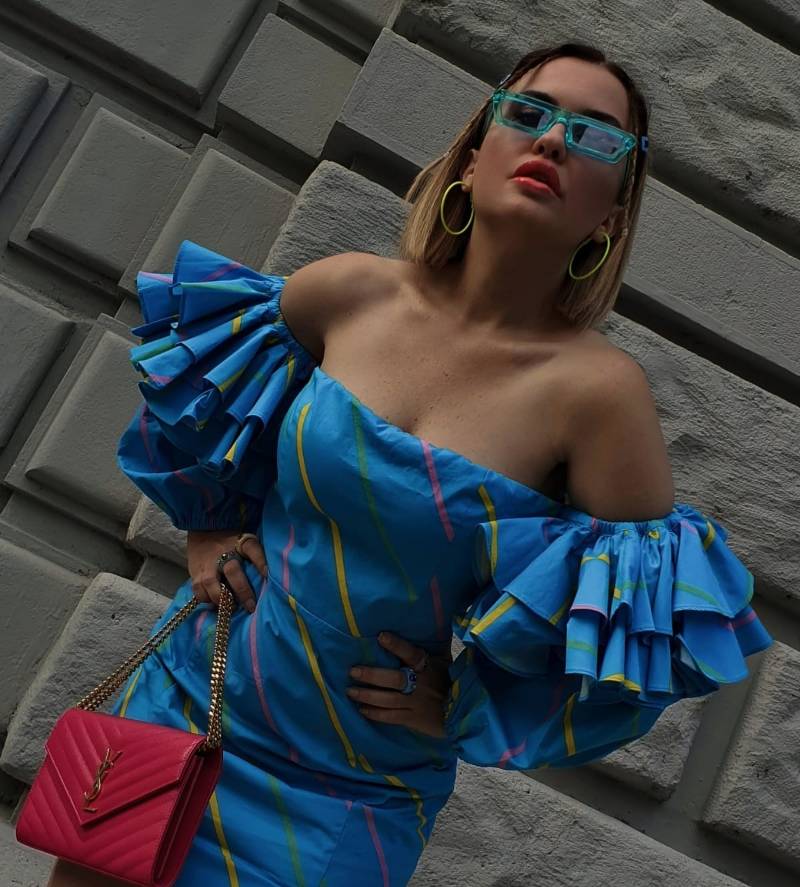 Paris, 14th July 2021 — Italian born influencer Carolina Ogliaro, is one of the trendiest influencers of the moment and is gaining ever-increasing favor from the public and the media (newspapers, editors, photographers).
Thanks to her contemporary but always classy style, to a refined and sensual attitude, to the skillful mix of high luxury pieces with other more street styles, Carolina has a large following on Instagram
( www.instagram.com/carolinaogliaro ) of people who follow her Stories and posts every day.
Carolina's decision, years ago, to leave a safe and permanent job turned out to be the right and most satisfying choice. Leaving the comfort zone and taking the risk was not only synonymous with strong personal growth, but also a choice that rewarded her great passion and hard work.
Her focuses are fashion, beauty, niche fragrances, hotels and luxury. But not only this, Carolina is highly appreciated for her animal rights battles, her acute intelligence, mindfulness and her beautiful way of speaking and writing. More and more people are in fact captured by her captions which are poems.
Carolina has been dedicated features on the most important worldwide magazines and some of the most memorable are on Vogue, Marie Claire, Elle, Cosmopolitan, Glamour, W Magazine, Hola, L'Officiel and many others.
For further information contact carolina.theworldc@gmail.com