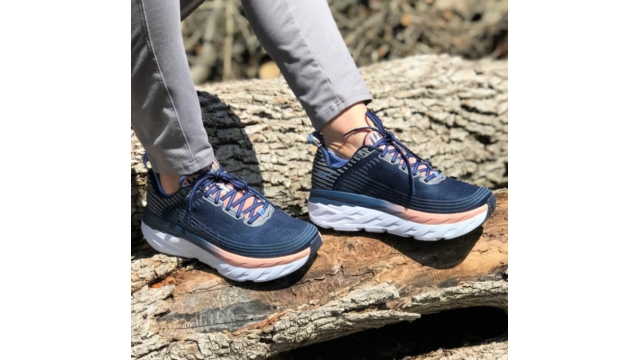 Wheaton, Illinois footwear blog BarkingDogShoes.com announced the best casual and fitness shoes for women with Morton's Neuroma. The blog provides various footwear recommendations for different podiatric conditions such as bunions and calluses, rheumatoid arthritis, plantar fasciitis, and more.
More information is available at https://www.barkingdogshoes.com/comfortable-stylish-neuroma/
Kirsten Borrink, author of BarkingDogShoes.com is passionate about sharing information about footwear brands that aid in many podiatric conditions, having been diagnosed with rheumatoid arthritis herself. One of these conditions is Morton's Neuroma which is a painful condition that affects the ball of the foot. To help other women with this type of ailment, Kirsten announced the best fitness and casual shoe brands that will help relieve them of pain caused by the condition.
According to the Mayo clinic, wearing high-heeled shoes could be one of the main causes of Morton's Neuroma. The condition involves the thickening of the tissue around one of the nerves leading to the toe nerves, causing a sharp burning pain in the ball of the foot. A stinging or a numbing sensation in the toes may also be felt.
To relieve pain, some women switch to flat footwear. Most of the time, however, the relief is very short-lived. Custom orthopedic shoes would be the obvious choice for long-term relief but most women opt not to go that route–they want pain relief without sacrificing fashion.
Having been in the same situation before, Kirsten reviewed several shoe brands and came up with a few that will give women with Morton's Neuroma more fashionable footwear options that offer significant pain relief.
She recommends Hoka Bondi 6, a maximum cushioning running shoe that has the APMA (American Podiatric Medical Association) seal of acceptance. The shoe brand's "meta-rocker" sole propels the feet forward, taking the pressure off the forefoot.
The Altra Torin 4 is known for its foot-shaped box that allows toes to move freely inside the fitness shoe. It features a zero-drop platform that places the heel and the forefoot at the same distance from the ground, providing relief from forefoot discomfort.
BarkingDogShoes.com also recommends Israeli brand Naot Teheru and Naot Kata which offer many fashionable styles that have supportive cork and latex foot beds. The Dansko Franny clogs have roomy toe boxes and a rocker sole which offer great comfort.
More information about BarkingDogShoes.com is available by visiting www.barkingdogshoes.com.
BarkingDogShoes.com
BarkingDogShoes.com
www.barkingdogshoes.com
chris@borink.com
+1-630-935-0281
1405 S Gables Blvd.
Wheaton
United States
COMTEX_389578232/2764/2021-07-09T17:26:24