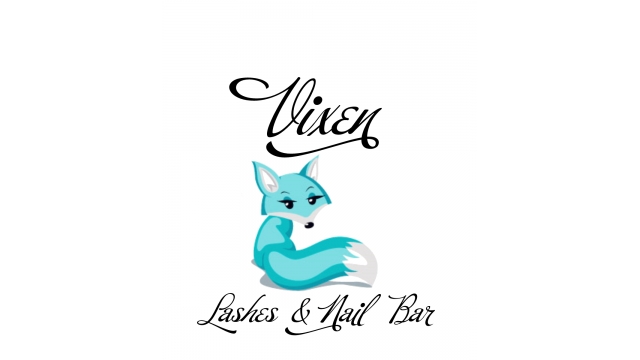 Vixen Lashes & Nail Bar, a Fort Collins, CO-based salon and spa business, has announced its July 2021 special and also new service added to its current menu. The SheLashedUp Lash Extension special runs through July 31, 2021 for current and new clients and features a Mega Volume full set with Savannah for $175 (regularly $290). Apprentice Intro Specials have also been announced, including a Natural Full Set for $79 (regularly $95) or a Class Full Set for $89 (regularly $105).
In addition, Vixen Lashes & Nail Bar has announced the addition of the latest brow trend, Brow Lamination, to its services menu. This service tames brows and gives the effect of brow gel through a simple, effective treatment. Beloved by clients, makeup artists, and celebrities, Brow Lamination is one of the newest and hottest beauty trends as it joins the myriad options for brow control, coloration, and looks available on today's global beauty market. This service is offered at an introductory price of $65 (regularly $100) during the month of July.
Vixen Lashes & Nail Bar was founded in 2013 by Charlene Gamino Wilson, a veteran beauty industry professional whose many years of experience led her to the world of salon and spa ownership. As an eyelash extension specialist, Charlene developed her own Vixen brand of extensions, using premier synthetic materials. She designed the lashes and continues to offer new and trending styles, providing clients with several options to choose from in terms of fullness, accent looks, and auxiliary services such as removal, relash sessions, tining, and flirt or sparkle lashes. The salon and spa has been voted "Best of" in various publications and contests for its lash and nail services and is also noted for waxing, injectables, and microblading.
As one of the first salons and spas to offer eyelash extensions in Northern Colorado, Vixen Lashes & Nail Bar helped set the stage for new beauty trends in its region. Prior to 2013, clients typically had to travel to Denver or other urban areas for lash services or trending beauty options. Today, Vixen Lashes & Nail Bar boasts an elaborate menu of lash options: Natural, Classic, Celebrity Vixen, Hybrid Full, Volume Full, Mega Volume, Relash, Tinting, and also safe extension removal. Additionally, options such as the Vixen Flirt or Sparkle Lashes are offered, providing a fun, temporary look that is festive and unique.
Vixen Lashes & Nail Bar prides itself on offering exceptional work, commitment to sanitation, and a bustling, supportive work environment for its team of technicians and support staff. Currently, clients are welcome to book appointments online at vixenlashesnailbar.com and the company is always open to considering additions to their team. Interested parties may email their resume to Vixen Lashes & Nail Bar.
Vixen Lashes & Nail Bar
Vixen Lashes & Nail Bar
https://vixenlashesandnailbar.com/
computer@vixenlashesandnailbar.com
+1-970-682-2939
421 S Mason St
Fort Collins
United States
COMTEX_389578231/2764/2021-07-09T17:26:23