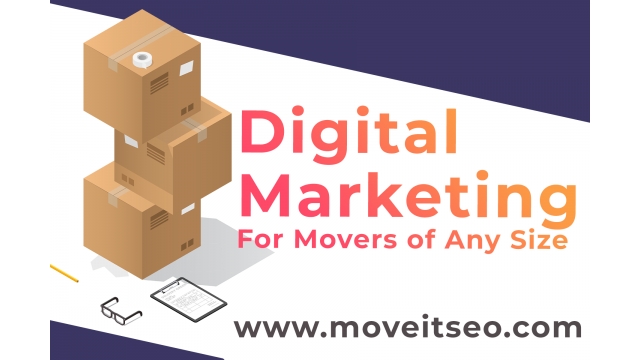 Move It SEO, a full-service digital marketing agency, launches a range of search engine optimization solutions designed specifically for the moving and storage industry. The New York-based team can cater to any such business within and outside the state.
More information can be found at https://moveitseo.com
Through the newly launched services, Move It SEO responds to the unique online marketing needs of moving companies and storage facilities.
As the agency points out, search engine optimization remains an effective tool for generating new leads online. While myriad other firms offer the said service, many of them cater to a broad range of industries, so the solutions they offer also tend to be generic.
In contrast, Move It SEO has taken the necessary steps to ensure that their services are laser-focused on strategies that work for professional movers and storage companies. Upon meeting with a prospective client, they are also able to further customize their recommendations based on the business objectives and marketing priorities.
For clients that are just starting out with digital marketing, the agency offers website design and development. They can also optimize user experience (UX) on an existing website. Branding and graphic design services are also available.
Move It SEO recognizes the importance of targeting the specific area where a moving and storage company operates, so they also help the client enhance their Google My Business page for improved local search results.
Stressing the value of their localized approach for the niche, a company representative stated, "Owning local search results must be your top priority if you want market share, trust with customers and long-term growth. By investing in search engine optimization, your moving business can improve search results and get ahead of competitors where it counts."
Aside from SEO, Move It SEO also has capabilities in the areas of link building, speed optimization, web design, technical SEO, and content writing.
With this latest announcement, the digital marketing experts enable moving and storage businesses to focus on serving their existing customers while driving new ones from search engines like Google.
Interested parties may access additional details by visiting https://moveitseo.com
Move It SEO – Digital Marketing for Moving Companies
Move It SEO – Digital Marketing for Moving Companies
https://moveitseo.com
4 East 27th Street
Apt 1
New York
United States
COMTEX_389535328/2764/2021-07-08T14:55:59