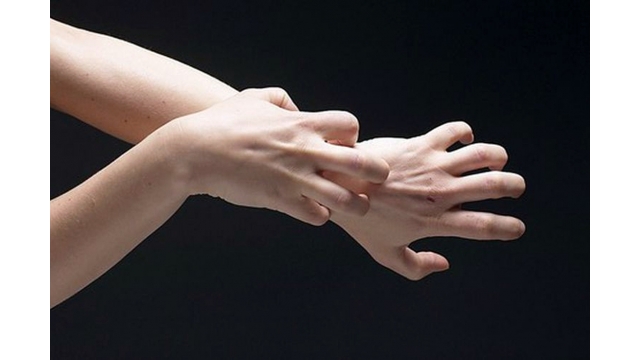 Naples Soap Company, natural skincare specialists based in Naples, FL, have launched an Eczema Kit. The launch offers a multi-product solution for sensitive skin conditions, featuring 8 FDA and doctor-approved, fragrance-free soaps, creams, body scrubs, body butters, shampoos and accessories.
More details can be found here https://www.naplessoap.com/the-eczema-kit
The Eczema Kit is designed to provide all-natural relief for those suffering from conditions such as atopic dermatitis, rosacea, psoriasis and eczema. All products are made in the USA using only eco-friendly processes and contain no harmful or GMO ingredients.
According to the National Eczema Association, over 31 million Americans have some form of eczema. The condition manifests through patches of inflamed, itchy skin with a rash-like appearance caused by a variety of environmental and genetic factors.
Included in the Eczema Kit is the company's proprietary Eczema Soap. Made from all-natural, organic ingredients, this soap is specially formulated to soothe and cleanse irritated skin. It is lab-tested and FDA-approved for customers' peace of mind.
Also included is the Fragrance-Free Sea Salt Scrub. The sea salt detoxifies and provides gentle exfoliation, removing dry flakes to promote healthy and vibrant skin.
Customers also receive a Fragrance-Free Body Butter which nourishes, hydrates and locks in moisture with a blend of cocoa and shea butters, pro-vitamin B5, hemp oil and fruit extracts.
In addition, the Eczema Kit contains Sea Salt Soap, Body Oil, Face Cream, Conditioner and Shampoo Bars, along with hair bar travel case.
The entire kit is currently on offer at a reduced price of $99 but, if preferred, customers can order items individually.
Founded by former nurse Deanna Wallin in 2009, Naples Soap Company have since expanded to 10 retail locations throughout Florida. The company advocates for organic skin treatment alternatives to harsh, chemical-based soaps and creams.
A satisfied client says, "I love this soap. I have had eczema my entire life and my boys have it as well. It gets better and better with every use. Try it!"
With the launch of their Eczema Kit, Naples Soap Company continue to provide innovative, organic relief for sensitive skin conditions.
For more information please visit https://www.naplessoap.com/the-eczema-kit
Naples Soap Company
Naples Soap Company
https://www.naplessoap.com/
Info@NaplesSoapCompany.com
+1-239-325-8263
17041 Alico Commerce Court
#1
Fort Myers
United States
COMTEX_389535330/2764/2021-07-08T14:55:59