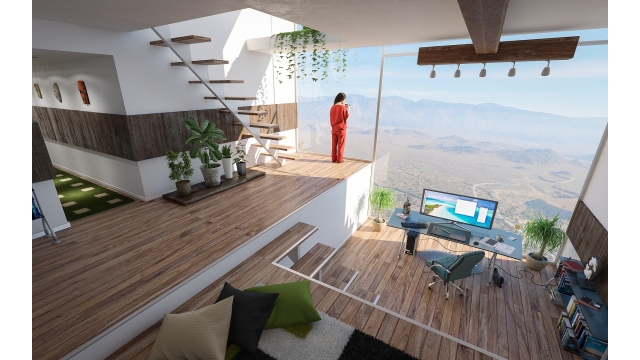 GreenMarsMedia, a leading brand reputation agency, has announced an expansion of its digital marketing services in Nairobi, Kenya. The company now offers hyper-local marketing solutions to real estate companies looking to promote their offers online and engage with potential clients.
More information is available at https://greenmarsmedia.com/new-premium-distribution
With the updated service, GreenMarsMedia seeks to provide local commercial and residential property agents with the opportunity to grow their business online through highly effective marketing strategies. The agency utilizes omnipresent branding techniques complemented with comprehensive content creation strategies to allow more people to make their brand recognizable.
In recent years, Nairobi's real estate sector has exhibited exponential growth, fueled by an improving economy. This trend has not remained unnoticed by international firms, which have been rolling out offices in the capital and surrounding cities.
GreenMarsMedia's hyper-local ad service can be extremely beneficial for real estate firms looking to stand out from the competition in light of the current developments in the property market.
By tapping into the agency's expertise in digital marketing, real estate companies have the chance to gain visibility on multiple channels through organic, engaging content. GreenMarsMedia has a distribution network of prominent high-traffic generating websites where branded content is featured, which allows businesses to nurture brand loyalty and encourage users to choose their service.
Building a strong reputation online helps real estate companies keep pace with buyers' growing reliance on the internet when looking for properties. Nowadays, the majority of investors start their search process online, which highlights the importance of embracing a tailored, conversion-focused marketing approach.
By achieving a solid presence across multiple platforms, channels, and devices, Kenyan real estate companies also maximize their chances of getting noticed by overseas investors who are looking beyond traditional markets.
Using GreenMarsMedia's online targeted advertising services enables real estate businesses to reach the right audience. Wasting a tight marketing budget on billboard advertisements across Kenya will give businesses only a brief exposure, hindering their efforts to communicate their messages with the clients they want to attract. Building online visibility can help industry players not only spark the interest of local buyers, but can also put their service on the global map as well.
For more details, visit https://greenmarsmedia.com/new-premium-distribution
GreenMarsMedia
GreenMarsMedia
https://greenmarsmedia.com
info@greenmarsmedia.com
500 Westover Dr
#14595
Sanford
United States
COMTEX_389636839/2764/2021-07-11T05:57:07