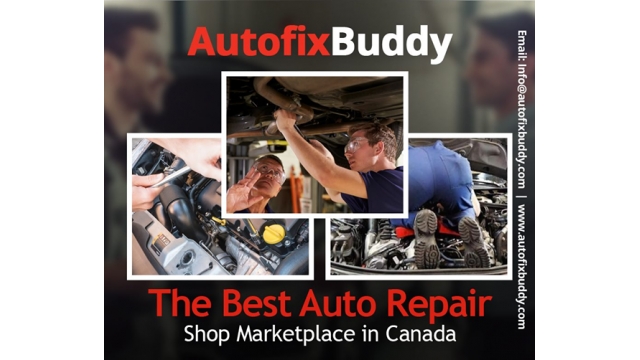 Auto Fix Buddy, an online automotive repair shop comparison site, has recently launched a new round of repair shop registrations across Canada and the USA. Owners of repair shops across the two countries are encouraged to register their businesses to make it easier for prospective clients to find them online and through the Auto Fix Buddy app.
For more information please visit https://autofixbuddy.com
The announcement is intended to sign up automotive repair shops from across both countries, to provide customers in need of repairs a simpler way to locate the best shop for them. Auto Fix Buddy has thousands of registered repair shops already and is always looking to list more.
Across North America, there are millions of users of the Auto Fix Buddy app, which helps customers to find the closest repair shops, compare reviews, and find savings. They provide crowd-funded, real-time repair prices at more than three million repair centers.
Auto Fix Buddy also aims to help repair shop owners to advertise and market their business, without the hassle of placing ads through Google or dealing with advertising agencies. Their service is already used by millions of customers, which makes it a simple way to ensure advertisements are going directly to consumers interested in vehicle repairs and service.
Registered shops gain access to the Auto Fix Buddy booking system, which lists the shop contact information and allows prospective clients to book online through the application itself. The service includes an integrated chat feature so that customers can communicate with the repair shop before, during, or any time after the repairs have been completed.
Listed businesses have full control over their professional profile. They can edit their profile at any time, delete it, or add new shops as needed. This also allows them access to ratings, reviews, and responses that have been made about their garage.
One satisfied customer said, "What a great service, I would highly recommend it. They did everything they could to find me a great local shop for my repairs."
To learn more or to register a shop please visit https://autofixbuddy.com
Auto Fix Buddy
Auto Fix Buddy
https://www.autofixbuddy.com/
597 Leblanc Rd
Dieppe
Canada
COMTEX_389264419/2764/2021-07-02T18:09:13