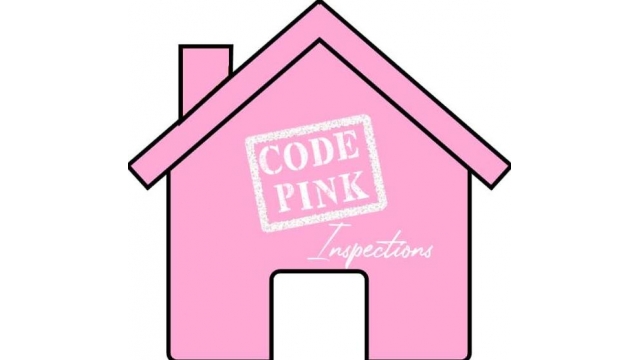 Owned and operated by Air Force veteran and certified inspector, Shampreil Heggs, Code Pink Inspections LLC, has expanded its service hours to meet growing client needs.
More details can be found at http://www.codepinkinspections.com
Based out of Oxford, Georgia, roughly 30 minutes southeast of Atlanta, the veteran-owned small business serves residential and commercial clients across the Atlanta metro area. Through the new expansion, the state-certified home inspector is now offering its all-around property inspection services seven days a week.
When it comes to home inspections, regulations require inspectors to carefully review dozens of features. However, some things aren't covered. As Code Pink Inspections points out on Instagram, home inspectors aren't legally required to manually inspect rooftops.
Even though this is not legally required, the team at Code Pink uses a high-resolution drone to capture 360-degree views of homes. Their inspectors get on top of houses to perform hands-on rooftop strength tests to ensure their clients are making an informed decision about the homes they are thinking about buying.
The local family-run business is fully certified by the International Association of Certified Home Inspectors, the largest trade association of home inspectors in the world. The 501(c)(6) nonprofit organization currently recognizes only 1,294 inspectors in the Peach State, placing founder Shampreil Heggs in a distinguished class of home inspection professionals.
More information about Ms. Heggs can be found at http://www.codepinkinspections.com/about-the-owner
"Whether I'm inspecting a multi-million-dollar commercial property for a major real estate agency or a modest home for a lifelong resident of metro Atlanta, I want my clients to rest assured that I'm more than qualified for the job," says Heggs. "Getting these certifications did take a lot of work, but shouldn't we all demand the most of any professional? If there were any other important licenses or certifications that I didn't already have, I'd get them in a heartbeat."
As a member of the American Society of Home Inspectors (ASHI), Ms. Heggs gains access to valuable resources, including the industry's latest and greatest continuing education opportunities. The nonprofit organization also gives members access to lower business insurance rates, helping home inspectors like Heggs pass on lower overhead costs to clients and lower their expenses too.
While most Code Pink Inspections clients need assistance with single-family residential properties, Shampreil Heggs is well-versed in inspecting all types of properties. Heggs, a seasoned mobile home inspector, also does annual inspections for home insurance policies and commercial inspections.
Interested parties can reach out to the company for appointments and other information at 470-587-5891 or learn more about their services at https://www.homeadvisor.com/rated.CodePinkInspections.98681299.html
Code Pink Inspections LLC
Code Pink Inspections LLC
http://www.codepinkinspections.com
codepinkinspections@gmail.com
+1-470-587-5891
105 Marbrook Trace
Oxford
United States
COMTEX_389572850/2764/2021-07-09T13:03:36