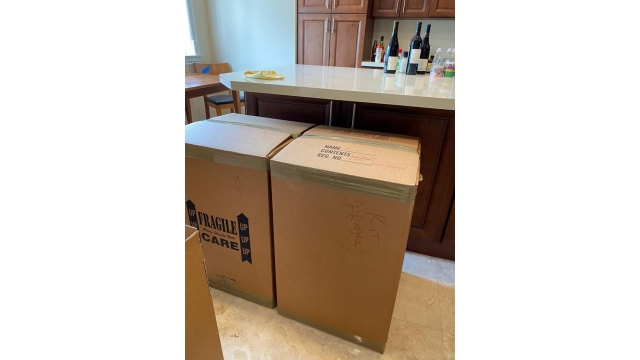 Plano, Texas-based movers Green Van Lines have launched new updates to their local and long-distance moving services for residential and commercial customers. The company brings its packing and relocating services to families and businesses around Plano, coordinating moving projects with an eco-centric approach.
For more information see https://www.greenvanlines.com/service-areas/plano-tx-movers
Through its updated services, Green Van Lines is committed to supporting the Plano community with environmentally friendly resources. The local movers explain that a green, clean philosophy drives their methods, utilizing reusable materials and a fleet of biodiesel trucks to assist with moves.
The moving company cites recent surveys declaring Plano as among the top places in the United States to live. Alongside the city's variety of attractions and low crime rates, Plano is known as a corporate hub with a rising number of businesses. As such, Green Van Lines offers its services to the many residents moving to or within the city.
Residents and business owners in Plano can benefit from the company's customer-oriented techniques. The movers strive to optimize relocations by tailoring preparations for the careful transportation of individual items, pieces of equipment, and furniture.
In addition to its primary relocating programs, the Plano movers offer a range of supplementary services. These include remote storage options, enabling customers to keep their belongings in a secure location such as a garage or storage closet in between moves. They are also able to transport customer vehicles to new properties ahead of moves.
Recognized as the number one-ranked movers in Plano, Green Van Lines movers are equipped to advise newly arrived families regarding the particulars of the city. Staff commonly provide recommendations for entertainment and restaurants to ensure that newcomers to the city have a stress-free transition.
"Plano is one of the most accessible Dallas suburbs," the local company emphasizes. "But moving there is by no means easy. Green Van Lines is an experienced, nationwide company. We have the resources to handle your local or long-distance move without guesswork."
Interested parties in and around Plano are invited to visit https://www.greenvanlines.com to learn more about the locally-based movers and their array of services.
Green Van Lines Moving Company – Dallas
Green Van Lines Moving Company – Dallas
https://www.greenvanlines.com/
guy@greenvanlines.com
+1-469-718-7343
3109 Garden Brook Drive
Dallas
United States
COMTEX_389576524/2764/2021-07-09T15:14:59