Georgia, November 21, 2020, ZEXPRWIRE, If there is anything that the current pandemic has taught everyone, the importance of "the power of positive thoughts" ranks high. Adults and children alike have been reading, watching content, and engaging in activities that help them experience the power of positivity and assist in coping with these difficult times. Elizabeth Ferris' book series Positively Georgia has seen its sales shot up during the pandemic, something the author attributes to the eagerness of her target audience to read captivating literary creations and motivational stories which uplift them.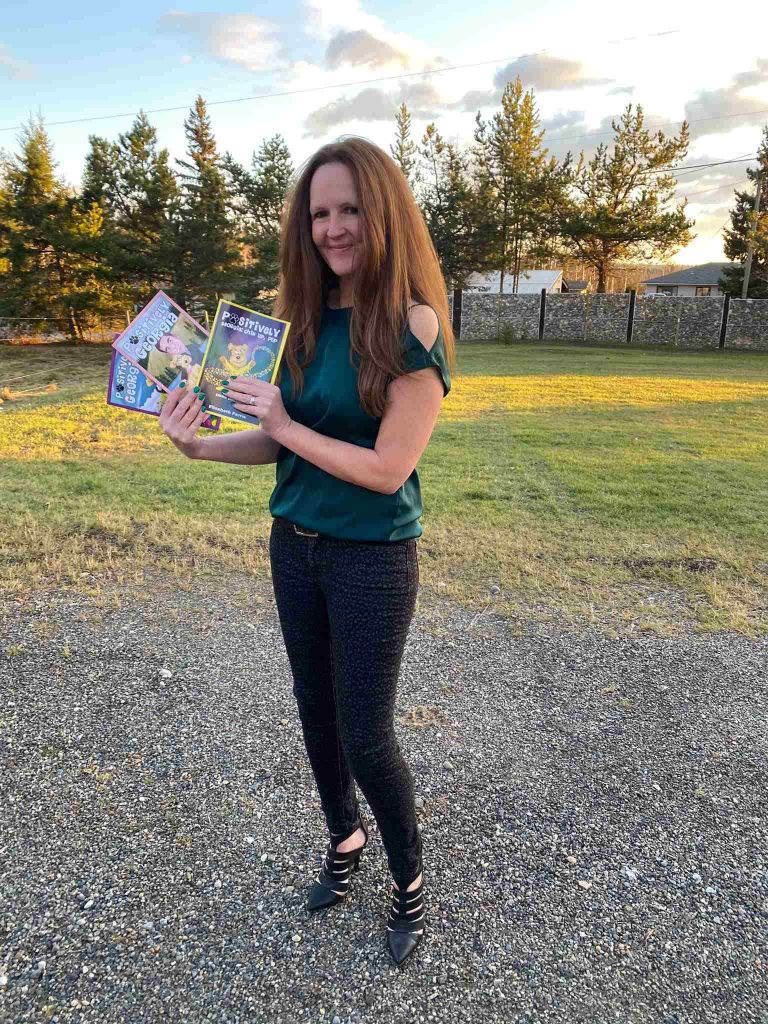 The latest book Positively Georgia-Chin Up Pup is about how Georgia discovers magical abilities. The girl Airedale dog character shows the young ones that through confidence, positive energy, and gratitude they can be stars in their own way. The book, which was just released in October 2020, saw a positive reception upon publication, receiving encouraging reviews and a relatively high number of orders within a short time. The author says that the success of the books within the Positively Georgia book series is attributed to the captivating stories, the lessons offered, and the easy-to-read style that she has used in all the books.
Elizabeth Ferris' previous books including Positively Georgia – a Motivational Tale of a Unique Airedale released December 2019, Positively Georgia's Guide to Surviving Grief, released June 2020, have also recorded similar success; they were in the Amazon Top 50 Best Sellers. The books, just like Positively Georgia-Chin Up Pup, are meant to motivate young ones, help them cope with different situations, and make a difference in their lives.
Elizabeth Ferris acknowledges that her books have received wide acceptance and gained popularity in the market during the past year. She promises to continue releasing motivational reads that can make a difference in teens' lives, encouraging them to live positively, and encouraging them to make a difference in their communities. She adds that each of the books features Georgia's positive attitude. "Georgia is a dog who sees everything in her world as joyful and wondrous", says Ferris, adding that she intends to continue offering reassuring and inspiring lessons to children, teens, and adults.
More about the book series and author can be obtained at her website  or at Amazon.
About The Author
Elizabeth Ferris is a celebrated children's book author, and an inspiring writer. Her literary creations include the innovative children's book series, Positively Georgia, which is composed of Positively Georgia: The Motivational Tale of a Unique Airedale, Positively Georgia's Guide to Surviving Grief, and her latest, Positively Georgia: Chin Up, Pup-Canine Confidence. Through her work, the author allows her own lifetime of hardships and lessons to inform her work and instill self-esteem into her young readers.
Media Contact
Elizabeth Ferris
Author, Positively Georgia Book Series
positivelygeorgia@gmail.com
The post Positively Georgia–Chin Up Pup among one of the most read motivational books during the pandemic appeared first on Zex PR Wire.