As a kind of biopharmaceutical widely used in the treatment of cancer, autoimmunity, inflammatory diseases, or for drug delivery to the target antigen, therapeutic antibody has long been a focus of global scientists. In 1986, the Food and Drug Administration (FDA) approved the first therapeutic monoclonal antibody for the prevention of transplant rejection, from then on, a large number of them have been launched and used in the clinic.
With years of exploration and expansion, Creative Biolabs now has launched a series ofnon-IgG therapeutic antibodies discovery services to facilitate related research worldwide, mainly covering IgA, IgM, and IgE antibodies.
IgA antibody has been studied as a potential therapeutic tool on a multitude of disease treatments, which have already been developed by recombinant DNA technology and widely used in cancer therapy. Creative Biolabs has generated a series ofIgA antibodies against targets for a wide variety of diseases, such as anti-(HER2/neu x FcαRI) BsAb, anti-Her2 IgA2 antibody, anti-EpCAM IgA monoclonal antibody, anti-CD20 IgA2 antibody, and anti-EGFR IgA2 antibodies for liquid and solid tumors treatment.
IgM antibodies have been proved to have the ability to eliminate tumor cells by a number of mechanisms. At Creative Biolabs, various kinds oftherapeutic IgM antibodies have been generated against targets for indications covering tumors, infections, and inflammations, all of which have been validated for use in a panel of technology platforms.
Current researches have shown that IgE antibody should be an ideal potential therapeutic candidate for tumor treatment, and Creative Biolabs has been dedicated to advancingtherapeutic IgE antibody discovery with a special team organized to provide a diversity of IgE antibody products and comprehensive services for global clients.
"Now, the majority of therapeutic antibodies listed are IgG isotype antibodies, and the reasons that few non-IgG antibodies are developed may include production obstacle, low abundance, purification challenge, etc.," introduced by a senior scientist at Creative Biolabs, "but non-IgG antibodies do have some advantages, for example, they can perform better in terms of non-blood targets binding, and they have different glycosylation sites compared with IgG antibody ."
Supported by the exclusive non-IgG therapeutic antibody platform, Creative Biolabs offers high-quality, end-to-end therapeutic non-IgG antibody discovery services. The reliable scientist team is confident in providing a full range of standard or custom non-IgG therapeutic antibody discovery services. Further information can be found athttps://non-igg-ab.creative-biolabs.com/.
About Creative Biolabs
Empowered by leading technology and years of experience in biomedical science, Creative Biolabs is skilled at providing therapeutic non-IgG antibody-related services with the help of the cutting-edge Antibody GlycoOpitimize Platform and Expression System Platform. The one-stop services range from non-IgG antibody discovery, engineering, production and purification to characterization and PK/PD evaluation.
Media Contact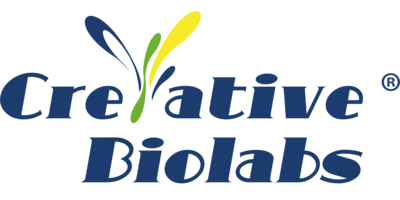 Company Name
Creative Biolabs
Contact Name
Bella Smith
Phone
16318306441
Country
United States
Website
https://non-igg-ab.creative-biolabs.com/
COMTEX_390186202/2737/2021-07-21T11:40:03