Vineland, NJ – Pulse Vascular is one of the most advanced vascular clinics in New Jersey under the leadership of Dr. Scott Hollander. He is paving the way for better health care for the residents of Vineland. From the moment he receives patients, he commences treatment with care and consideration while also keeping them updated on their procedures, tests, conditions, and treatments.
Dr. Scott Hollander is a Peripheral Vascular Interventional Radiologist trained in Yale, specializing in peripheral arterial, dialysis access maintenance, and venous diseases. As a minimally vascular procedures expert, he is committed to saving the limbs of his patients, and he also treats many vascular problems. His qualification, dedication, and passion for service have led to Pulse Vascular receiving board certifications and being a part of associations including the American Board of Radiology and Outpatient Endovascular and Interventional Society. The facility was also CAQ certified in 2011.
Dr. Scott uses state-of-the-art advanced medical technologies technology and current techniques to treat deep venous diseases helping his patients recover. Through his work at Pulse Vascular, he has received positive reviews from patients as he treats them with patience, care, compassion, and respect. Not only is he passionate about treating vascular diseases, but he also takes the time to educate the public by featuring in podcasts, writing articles, and conducting in-depth research to ensure that his patients are aware of the treatment options they have.
Pulse Vascular offers treatment for the peripheral arterial disease (PAD) caused by high cholesterol, radiation exposure, atherosclerosis, poor nutrition, or inflammatory diseases. Patients with this disease experience various symptoms, including muscle cramping, cold feet or legs, weak pulse, chronic foot or leg pain, numbness, poor nail growth, and more.
Dr. Scott also offers treatment for venous diseases caused by genetics, lupus, autoimmune diseases, inflammatory bowel disease, cancer, and more. Patients with varicose veins, redness of the skin, leg, or foot pain, can visit the facility for professional care. Pulse Vascular also offers renal disease dialysis caused by heart attacks, inflammation of the kidneys, dehydration, severe burns, and more. Patients with this disease experience anemia, insomnia, maturation difficulty, fatigue, prolonged bleeding, confusion, lethargy, and many more.
Patients suffering from any of these diseases get relief from angioplasty and stenting, thrombolysis, vena clave filter, duplex vascular ultrasound, atherectomy, intravascular ultrasound, and ankle-brachial index. Additional services offered by Pulse Vascular include uterine fibroid embolization, kyphoplasty, IVC filter replacement, erectile dysfunction treatments, and a range of radiological procedures upon the request of the patient.
Pulse Vascular has locations in Vineland, Freehold, and Salem, NJ, with offices close to Ocean City, Avalon, Millville, Glassboro, Cherry Hill, Bridgeton, and other surrounding areas. The facility accepts most insurances, medical providers, self-payments, credit cards, and also accept payment plans.
To learn more about Pulse Vascular, call (631) 534-7246 to schedule an appointment. Or visit the facility at 994 W Sherman Ave #2, Vineland, NJ, 08360, US. For inquiries about the treatments offered or conditions treated at the facility, visit their website for more information.
Media Contact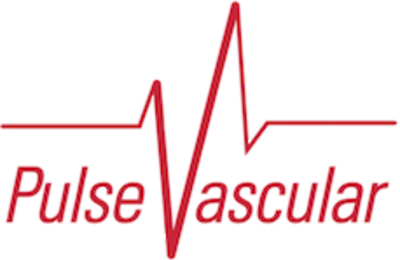 Company Name
Pulse Vascular
Contact Name
Dr. Scott Hollander
Phone
(631) 534-7246
Address
994 W Sherman Ave #2
City
Vineland
State
NJ
Country
United States
Website
https://www.drscotthollander.com/
COMTEX_389521737/2737/2021-07-08T09:00:43