Tampa, Florida – Essential ChiroCare, initially Essential Integrative Medicine, was established in 2001 and provides both traditional and innovative therapy. Essential ChiroCare was founded with the goal of creating an advanced healthcare system that empowers patients to not only be pain-free but also to take control of lifestyle issues that contribute to poor health. They also represent personal injury and vehicle accident victims from all across Florida, including Tampa, South Tampa, New Tampa, Brandon, Clearwater, and Bradenton, to name a few cities.
Their experience demonstrates that pain is only a sign of a deeper problem. These symptoms will last a lifetime unless the patient and physician work together to find the underlying reason. To better serve their patients, Essential ChiroCare has four convenient locations in the Tampa and Brandon areas. The patients at their South Tampa chiropractic facility range in age from 5 to 75.
Patients claim improved night's sleep after receiving spinal adjustments for the first time. Some people report feeling a lot of pressure release and/or immediate alleviation, while others report feeling a little sore or weary. All of these symptoms are signs that the patient's body is changing and adapting. Removing the subluxations and allowing the patient's body to recover itself is only the beginning of the healing process.
General chiropractic treatment, sciatica, chiropractic adjustments, back pain, personal injuries, and vehicle accidents are all services provided by Essential ChiroCare. Their chiropractors have over 20 years of experience in a range of safe, compassionate, and effective chiropractic manipulative procedures and have been treating patients in the Brandon and Tampa areas. The procedures are adapted to the specific demands of each patient. The chiropractic center provides traditional hands-on manual treatments, as well as light instrumentation that are designed to remove subluxations, which are the source of pain and dysfunction. Diversified, Gonstead, Thompson Drop, Activator, Upper Cervical, and Active Release Technique are some of the chiropractic treatments they utilize to help their patients feel better quickly.
Also, accidents happen all too often, and if not handled properly they can have life-altering implications. The Tampa chiropractor specializes in Personal Injury and Auto Accident Chiropractic Care. They are reputable chiropractors with a multidisciplinary, professional, and sympathetic approach, as well as the necessary experience in dealing with their patients' complex cases and vehicle accident injuries.
"I am reminded everyday of why I chose the art of Integrative Medicine and Chiropractic as my profession. It is my greatest reward when our efforts help our patients realize that there is hope beyond what they have known with conventional care. That they are empowered and we can give them the tools necessary to live their lives to the fullest," said Dr. Tan Tran, DC, co-founder & chiropractor to the Tampa Bay Buccaneers.
Essential ChiroCare is located at 13813 W Hillsborough Ave, Tampa, Florida 34677, USA. For inquiries, contact the chiropractors via phone at (813) 253-0711 or visit the center's website for additional information.
Media Contact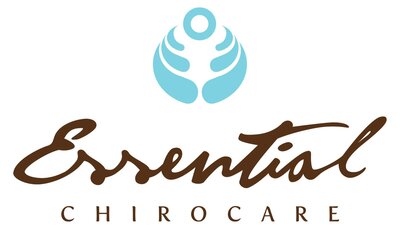 Company Name
Essential ChiroCare
Contact Name
Tan Tran, DC and Thang Tran, DC
Phone
(813) 253-0711
Address
13813 W Hillsborough Ave
City
Tampa
State
Florida
Country
United States
Website
https://www.essentialchirocare.com/
COMTEX_389521735/2737/2021-07-08T09:00:42