Bayswater, VIC – Ramco Trailers is dedicated to becoming Australia's most trusted trailer manufacturer by offering clients dependable and high-quality trailers. Ramco has been a major maker of a broad variety of Garden & Construction tools since 1962. Ramco remains a family-owned company with extensive manufacturing experience, despite being Australia's fastest-growing trailer service provider in Bayswater, VIC.
Ramco Trailers is a major producer and supplier of high-quality trailers in Melbourne. With years of experience in the trailer sector, the team can guarantee the longevity and dependability of their trailers for sale. Ramco Trailers offers a broad choice of Plant Machinery Trailers for all of their clients' demands, owing to their significant competence and thorough knowledge in the domain of producing and delivering superior plant machinery Trailers. They use premium-grade materials and produce their trailers under the rigorous supervision of an expert and competent crew. Superior strength, Excellent Performance, Low Maintenance, Perfect Finishing Touch, and High Load Bearing Capability are just a few of the highlights of their incredibly durable Machinery Trailers.
The Bayswater trailer company offers Plant Machinery Trailers in a variety of sizes and shapes, as well as custom options to meet the needs of their clients. LED lights with Flat or Round Plugs, 1 coat of Zinc Primer, and 2 coats of paint are available on these trailers. All of their Machinery Trailers are compatible with Australian Design Regulations (ADR), ensuring the safety and reliability of their clients. Furthermore, their trailers are available at the most competitive and cheap costs in the business. As a result, they advise clients to expect reduced wait times in order to meet their needs for high-quality trailers at reasonable pricing. Ramco Trailer Sales are skyrocketing through the roof as loyal clients swear by their products and services.
Ramco Trailers, one of the most reputable machinery trailer companies, is actively engaged in producing and selling a high-quality range of box trailers in a variety of sizes to meet the demands and needs of its clients. These box trailers are built with high-quality raw materials and cutting-edge technologies. They are commonly used in numerous industrial applications to transport bulky and large materials from one location to another. Their clients can buy these trailers in a variety of sizes and styles, depending on their client's needs and demands.
Bayswater residents are encouraged to learn more about products and services offered at Ramco Trailers featured on their website which include Box Trailers, Cage Trailers, Car Carrier Trailers, Custom Made Trailers, Enclosed Trailers, Flat Bench Trailers, Flat Top Trailers, Luggage Trailers, Galvanized Trailers, Hydraulic Tipper Trailers, Lawn Mowing Trailers, Machinery Trailers, Motorbike Trailer, Machinery Or Plant Trailers, Racks On Trailers, Scissor Lift Trailers, Shopping Trolley Trailers, Tandem Trailers, Tradesman Top Trailers, dnd Tri-axle Trailers.
Ramco Trailers is located at 351 Dorset Rd, Bayswater, VIC 3153, AU. For inquiries, contact the company via phone at (03) 9761 0674 or visit its website for more information.
Media Contact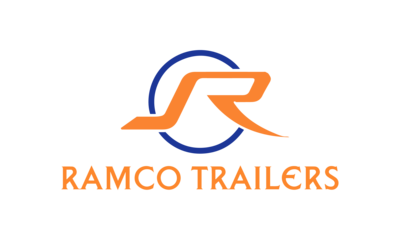 Company Name
Ramco Trailers
Contact Name
Media Relations
Phone
(03) 9761 0674
Address
351 Dorset Rd
City
Bayswater
State
VIC
Country
Australia
Website
https://www.ramcotrailers.com.au/
COMTEX_390606664/2737/2021-07-29T09:01:05