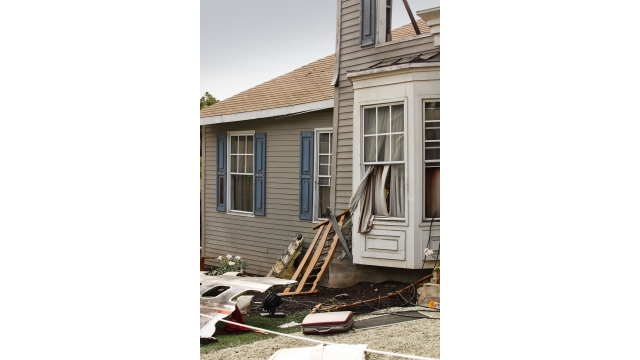 Proper Insure has updated its range of services to include a unique insurance policy on short-term vacation rentals for homeowners. Their 3-in-1 vacation rental insurance combines components of a landlord's policy, a commercial business policy, and a homeowner's policy to provide maximum coverage.
For more information, visit: https://www.proper.insure/short-term-rental-insurance
This latest announcement will help property owners to access comprehensive insurance coverage specifically designed for short-term rentals and vacation homes.
Most home insurance policies are not designed to cover multi-usage buildings such as short-term rental properties. Because vacation rentals can be inhabited by the owner for parts of the year and rented out other times of the year, standard home insurance policies can leave significant gaps in coverage.
Despite these gaps, 95% of hosts on popular short-term rental sites such as Airbnb and Vrbo rely solely on their homeowner's insurance to cover their property.
Proper Insure responds to these trends by expanding their range of insurance policies to cover short-term rental properties. Unlike many supplemental short-term rental insurance policies, Proper Insure's solution replaces homeowner's policies entirely, providing special form coverage for both the building and its content, in addition to $1,000,000 of Commercial Liability protection.
The company's policies are also customizable, with optional coverage options for bed bug protection, squatter coverage, and more.
Proper Insure's policy has received awards and accreditation from several organizations, including an A+ rating from BBB and Standard and Poor's. The company has also been endorsed by vacation rental leaders HomeAway and Vrbo.
The company offers prospective clients complimentary quotes in 5 minutes on their website.
This update is in line with Proper Insure's commitment to ensuring clients have the insurance policy they need in the event of any unforeseen circumstances. Moreover, the company has gained a solid reputation for its extensive insurance policies and a high level of client care.
One satisfied client said: "I used Proper Insure for my short-term rental. Ashley was attentive to all my needs and provided me with what was required with ease. I value her honest and professional service. Would highly recommend it."
Interested parties can find out more about Proper Insure's range of insurance policies by visiting: https://www.proper.insure
Proper Insurance(R)
Proper Insurance(R)
https://www.proper.insure/
info@proper.insure
+1-888-631-6680
1203 North Rouse Avenue
#3D
Bozeman
United States
COMTEX_389980305/2764/2021-07-17T16:45:51