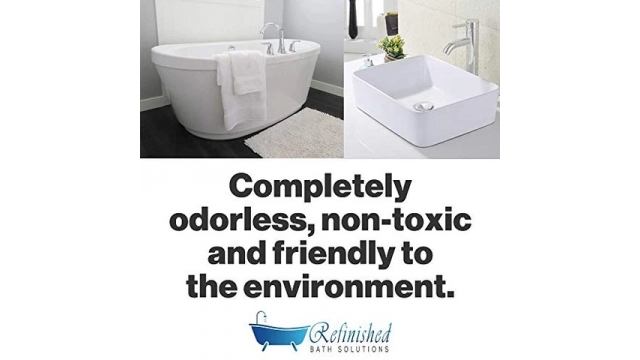 Refinished Bath Solutions – As the upward tick in environmental awareness continues, many companies are stepping up their game in product offerings and other 'green' solutions for their customers. At Refinished Bath Solutions, both residential and commercial customers find a company built on a dedication to providing the ultimate user experience that also keeps the environment first in mind. By providing innovative ways to keep old bathtubs and showers out of landfills, this company is one to keep your eyes on.
Let us begin with a few things you may not realize regarding landfills. First and foremost, we're running out of room. With the ever-increasing population, we are also creating more trash than ever before. When you add significantly sized tubs and showers on top of the problem, one begins to realize the need to eliminate the burden.
At Refinished Bath Solutions, individuals are presented with refinishing solutions that have revolutionized the way people look at bathroom upgrades. Gone are the days of replacing old, worn tubs and showers. Instead, products like Ekopel 2k remove the landfill burden while offering customers a safe, environmentally-friendly solution. Ekopel quickly adheres to any bathtub substrate providing a clean, like-new finish while eliminating the need for a total replacement. And with the coating lasting 15-20 years, if not more with the proper care, consumers are truly presented with the ultimate green solution.
Refinished Bath Solutions offers the greenest products available on the market. With no toxins or chemicals, no nonylphenol, these odorless, extremely low VOC products are also family and pet-safe. Health, safety, and a green world is what this company strives to promote.
Refinished Bath Solutions was founded in 2016 by Patrick Foley. Located in Hollis, NH, the company provides unique refinishing solutions for bathtubs, showers, in-ground pools, spas, sinks, and so much more. With a dedication to the user experience and the environment, the solutions offered by Refinished Bath Solutions are eco and family-friendly with low VOCs. For more information, please visit https://refinishedbathsolutions.com/ or contact the experts by calling (877) 882.2278.
Refinished Bath Solutions
Refinished Bath Solutions
https://refinishedbathsolutions.com/
info@refinishedbathsolutions.com
4 Clinton Dr. Suite C
Hollis
United States
COMTEX_389616746/2764/2021-07-10T13:51:17