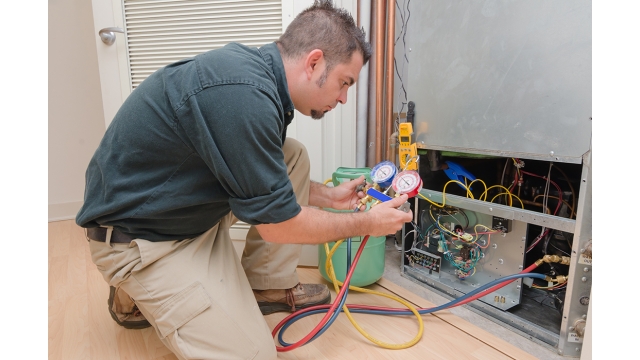 Valley Comfort Heating and Air, an HVAC business based in Santa Rosa, California, has updated its services to include air conditioning installation and repair for clients in Sonoma, Marin, and Napa Counties. The company also offers furnace installation, heating repair, and air filtration products.
For more information, please visit https://valleycomfortheatingandair.com
Studies show that California experiences 35 intense heat days per year — a figure that experts expect to reach 50 by the year 2050. As the hot summer months approach, the latest announcement provides clients in California with affordable access to air conditioning.
Valley Comfort Heating and Air keep up-to-date with the latest industry technology and use the highest-quality materials in their air conditioning repairs. The company's services hinge on careful communication to ensure each project meets the customer's budget and needs. They also have customizable payment terms to help customers offset the initial air conditioning installation cost.
Once clients have an air conditioning unit, the company explains that regular maintenance is the key to longevity. To this end, Valley Comfort Heating and Air will perform preventative examinations and, if necessary, undertake the required repairs. Common air conditioning problems include refrigerant leaks, drainage issues, and frozen condenser coils. To safeguard against these complications, the company recommends annual inspections.
Critically, Valley Comfort Heating and Air offer 24-hour repair; they respond promptly to air conditioning or filtration emergencies. The contractor helps clients reduce their utility bills, too. Newer, more efficient air conditioning units can save customers up to 40% on cooling energy costs.
With the updated service, the company continues to provide premium HVAC installation and repair to customers in Santa Rosa.
Valley Comfort Heating and Air take pride in their exceptional customer service. As a testament to their quality, they are a Diamond Certified contractor — an award accorded to high-quality businesses in the Bay Area.
"We have been using Valley Comfort for more than three years," said a satisfied client. "Whenever we have had any issues, they have been responsive and returned our call the same day. Their work is world-class — I highly recommend them."
Interested parties can learn more about Valley Comfort Heating and Air's services at the link above or by visiting https://www.valleycomfortheatingandair.com/commercial-hvac
Valley Comfort Heating and Air
Valley Comfort Heating and Air
https://www.valleycomfortheatingandair.com/
craig@valleycomfortheatingandair.com
+1-707-800-6287
1813 Ferdinand Ct.
Santa Rosa
United States
COMTEX_389701456/2764/2021-07-12T16:07:29