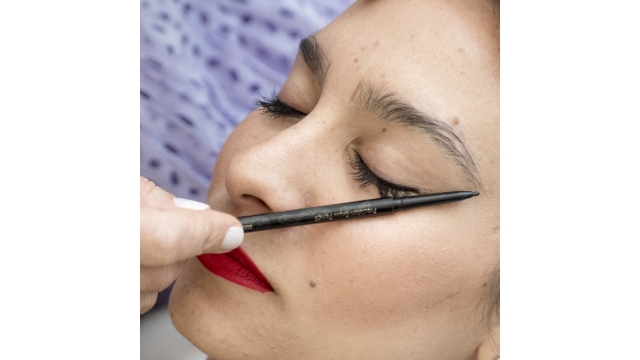 Olga Brow Studio, a brow and lash studio in Scottsdale, Arizona, upgrades its brow lifting service that improves the shape and thickness of the eyebrows. The service is for those with unruly eyebrows that grow in different directions.
More details can be found at http://olgabrowstudio.com
The newly updated service includes brow tinting, waxing, or tweezing along with the brow lift. Customers can achieve their desired look with a combination of brow services that last for up to eight weeks. Before any treatment is done, clients consult with a cosmetologist who suggests a brow shape and thickness for them based on their facial structure.
While the concept of beauty changes every so often, psychological studies on the topic have found that the eyebrows play a crucial role in how attractive a person is perceived. Today, thick and naturally-arched eyebrows are desired for both men and women.
Olga Brow Studio helps clients achieve a photo-ready appearance using painless techniques that reset brow hairs into an attractive position. As the name suggests, brow lifts reshape the eyebrows to make them look thicker and natural. The brow lift also frames the eyes so that they become more aesthetically pleasing.
The upgraded service includes brow tinting, waxing, or tweezing with the brow lift for a bolder, more polished look. The studio recommends brow tinting for clients with sparse or light-colored brow hairs. The tint uses hypoallergenic ingredients that darken the eyebrows and places focus on the eyes.
Brow waxing or tweezing is for clients who prefer a cleaner eyebrow shape. Either technique gently removes excess eyebrow hair and lasts for around eight weeks. Regular maintenance is recommended.
A satisfied customer of the studio says, "I was skeptical at first as I had been plucking my own brows for ages but I was taken aback by how kind Olga was. After my first brow wax, I would never let anyone else touch my eyebrows. The shape is exactly for my face and I feel beautiful when I leave and for weeks following."
Interested parties can find more information by visiting the above-mentioned website.
Olga Brow Studio
Olga Brow Studio
http://olgabrowstudio.com/
olga@olgabrowstudio.com
+1-480-725-5056
7411 E 6th Ave.
Suite 101
Scottsdale
United States
COMTEX_389529452/2764/2021-07-08T12:14:54