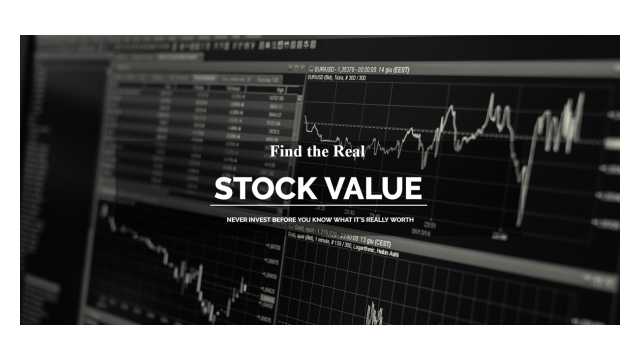 Stock Value, a company providing online stock market data, has launched a service to make critical stock market data available to non-professional investors at an affordable cost.
More details can be found at: https://stockvalue.org
This newly launched online service offers access to the most relevant stock market data on individual shares to help non-professional investors determine the value of individual stocks, time their purchases and sales, and keep track of trading by corporate insiders.
There has been a recent surge in individuals investing directly in the stock market. It is estimated that in 2020 more than 10 million new brokerage accounts were opened by individuals in the US, the highest annual number of new accounts ever.
Stock Value's new service offers individual investors a focused range of features, including unlimited searches on individual stocks and creating personal watchlists that keep track of current investments and stocks of potential interest. Each search provides critical data on the company and its shares, for example Earnings Per Share and the number of shares traded per day on average. The service also provides data on the purchase and sale of stocks by corporate insiders, for example CEOs and directors.
A proprietary formula uses both fundamentals and technical aspects of a stock to indicate which stocks are worth investing in, and charts are generated that indicate when to sell and when to buy, with emails sent to the client when those triggers occur. There are also tutorials to help those new to investing and the software.
Stock Value was founded by CEO David Hall based on the philosophy of helping investors, not day traders. His belief is that most of the information generated around and about the stock market and individual stocks is not helpful to investing. Instead, investors should focus on a limited range of critical data and that this can be provided at a modest cost.
Founder and CEO, David Hall, said: "One of the biggest things I found with stock market investing is that it's not as complicated as the financial and investment industry wants to make you think. That's why I've created Stock Value. That's why the pricing is set so anyone can afford it. It shouldn't be for the people who are already wealthy or the elite. It needs to be for anyone and everyone who wants to build a secure future."
Interested parties can find more information on Stock Value's services by visiting https://stockvalue.org
Stock Value
Stock Value
https://stockvalue.org
info@stockvalue.org
+1-205-451-1945
1236 Blue Ridge Blvd
Hoover
United States
COMTEX_388179877/2764/2021-06-12T05:43:01