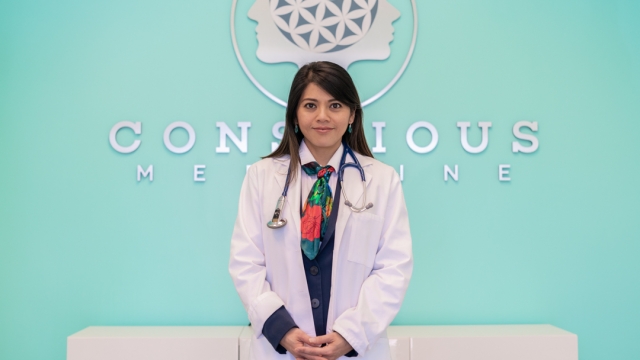 Conscious Medicine, an alternative and holistic health firm servicing Sugar Hill, Georgia, has updated its I-Medicine Program to help patients heal from the inside out. The company focuses on getting to the root cause of their patients' ailments and providing effective health strategies to improve their overall well-being.
More information can be found at https://consciousmed.co/i-medicine
The company's newly updated I-Medicine Program includes 3 months of treatment. Patients will receive an initial care consultation, a follow-up, a personalized nutrition plan, a 1-hour coaching call, access to their private Facebook group, and unlimited email and text contact.
This program has helped several patients with health issues including digestive disorders, heart disease, insomnia, hormonal imbalances, thyroid conditions, diabetes, chronic stress, acid reflux, high blood pressure, and weight loss.
A Conscious Medicine doctor will work with the patient to discover the source of their illness and construct a customized plan that will guarantee results in 90 days. Their team of specialists will offer continuous support to help keep the patient on track with their nutrition plan and activity recommendations. Following the strategy provided will ensure the patient will achieve significant results and may also help them reduce or eliminate their medications.
Patients will have access to a virtual care team that will address their specific concerns and offer them their full attention. The healing methods provided will be based entirely on what the doctor discovers about the patient's body and its needs.
Conscious Medicine is an integrative functional medicine practice that combines both Western and Eastern medicine. Their team of experts is dedicated to helping the patient rebuild their body's natural vitality and its capacity to self-heal. Their main services include lifestyle management, functional nutrition IV therapy, lab data assessment, and neuromuscular rebalancing.
A satisfied patient said: "I can't say enough great things about Conscious Medicine. The whole staff is absolutely fabulous. Finally, I have true medical care. When I have my appointment, everything is specific to my needs. The care that I receive makes me feel like I am going to live a long and healthy life. I feel like they care about me, and I don't feel rushed."
Interested parties can find more information by visiting https://consciousmed.co
Conscious Medicine
Conscious Medicine
https://consciousmed.co/
info@consciousmed.co
+1-678-629-3833
6601 Sugarloaf Parkway
Duluth
United States
COMTEX_389824242/2764/2021-07-14T19:47:02