Source: Elixir Organic
The average person wakes up feeling cranky and tired despite getting enough sleep. And the struggle doesn't end there. Sluggish digestion, painful bloating, and insomnia plague so many people, and researchindicates that all these issues are possibly related.
It's not like anyone deliberately chooses to ignore their wellbeing, but stress, worries, and anxiety often lead to poor lifestyle choices. Millennials have now officially been nicknamed"the tired generation" – the most stressed out and lacking sleep. It might be the technology excess, hustle culture, money worries, or all of these combined, but one thing is for sure – people aren't getting any healthier.
This Aussie wellness brand's mission is to motivate people to take over their health: Elixir Organic's purpose is to help people to feel healthy, vibrant, and grounded so that they can conquer the day.
"We're motivated to empower people to push their limits and pursue their passions by improving their physical and mental wellness." — Elixir Organic's team.
Superfoods used to be something out of a Tim Ferris fitness routine, but now they're widespread and accessible to all. And their effects on health remain impressive. Elixir Organic's superfood blends can biohack energy levels, gut health, and mental clarity to help people be in command of their bodies, and not the other way around.
Source: elixirorganic.co
Finally, A Superfood Brand That's Ethical, Organic, Filler-Free, and Vegan
Elixir Organic's products are simple yet powerful. Customers can choose between:
Two energy and focus boosterblends that are long-lasting and jitter-free;
A delicious non-bloating vegan plant protein for muscle repair;
A mean green powder for digestion, detox, and immunity;
A soothing bedtime elixir to induce relaxation and deep sleep.
Or better yet, why choose? All the products perfectly complement each other and can easily earn a place in your daily rituals.
But the good stuff doesn't end here. Many customers are understandably skeptical when it comes to supplements because they're often not accurately tested and regulated. Horror stories of supplement fails and side effects due to toxic fillers and dangerous substances are not easy to ignore.
This is where Elixir Organicstands out from your average superfood brands. They show that they genuinely care. They go the extra mile to make sure that their products are:
Made of 100% Natural Ingredients
Organic / Non-GMO
Vegan and Gluten-Free
Filler-Free — no hidden nasty ingredients
Ethically Sourced and Cruelty-Free
3rd Party Tested
Formulated in Australia and produced in Australian labs
Sustainable and Recyclable
That's pretty impressive for a small startup, but it goes to show that brand integrity is the future. Consumers seem to understand this too, as more users support brands that make a positive impact in all aspects of their business.
As a health and eco-conscious company, Elixir Organicdoesn't disappoint. Their websiteis a reflection of their values, and their vibe matches their products– minimalistic, intuitive, and soothing. Elixir Organic sells a "feeling", but doesn't ignore data and provides plenty of science to back their products.
All the information is packaged in a satisfying, easy-to-follow way. Here's a brief overview of their products and the science behind why they're so effective:
Lean Plant Protein
Modern humans don't get enough protein in their diets, and for vegans, it's even more challenging. And protein isn't just for fitness fanatics.
Hormone regulation, enzyme production, tissue repair, and fluid balance are only a few of the protein functionsthat keep the body working like a well-oiled machine.
How Elixir Organic is different:
Lean Plant Protein combines rice and pea proteins for a complete amino-acid profile similar to non-vegan protein sources. Pea protein is just as effective as whey protein, studiesshow.
Add to this quinoa and hemp proteins for diversity, Spirulina for iron, and cacao for antioxidants and a rich, satisfying taste.
Source: elixirorganic.co
Premium Matcha & Matcha Turmeric
Matchais a powerful nootropic, which is just a fancy word for brain-enhancing superfoods. So not only does it boost energy in a calm manner, but it also improves focus.
Unlike coffee, matcha isn't anxiety-inducing and gives the body sustainable energy throughout the day. Coffee lovers may feel reluctant to replace their beloved beverage, but matcha proves to be a great coffee alternative in the afternoon.
Matcha is "green tea on steroids," meaning it's more potent than the green tea it's extracted from and less jittery than coffee, which makes it perfect for battling that afternoon energy dip.
How Elixir Organic is different:
Their Premium Matchaspoils us with Ceremonial Grade Uji Matcha, while Matcha Turmericadds the incredible ayurvedic benefits of Turmeric, along with Black Pepper, Ginger, Cardamom, Cinnamon, and Coconut milk.
Superfood Greens
Kids used to be chastised all the time for not eating their greens. Fortunately, green juices and smoothies are now all the rage, and responsible, health-conscious adults are hopping on this trend. But drinking greens isn't as straightforward or even easy.
To get the true benefits of wheatgrass, barley, kale, and other intensely antioxidant plants, the average perfectionist vegan needs to:
own a slow juicer
grow wheatgrass seedlings or
grow a garden
clean, cut, juice, and drink immediately
…and deal with the aftermath and nightmare cleanup of this entire process.
How Elixir Organic is different:
Superfood Greenstakes care of the gut, immunity, skin, and organ functions in just one easy step: mixing powder with water. This multitude of vitamins, minerals, antioxidants, and prebiotics are fantastic for fixing sluggish digestion, breakouts, or bloating.
You'll get fiber in this deal: Psyllium, Flaxseed, Chia, and Kelp, just to name a few, as well as some plant-based enzymes to help with digestion.
Source: elixirorganic.co
Dream Potion
Ahh, sleep — one of the finest pleasures in life. Unfortunately, people struggle with this natural process more than ever before. Once more, superfoods come to the rescue.
L-Tryptophanand Ashwagandhaare all the rage now in the health and wellness world. L-Tryptophan is an essential amino acid that, once ingested, gets processed into serotonin. Ashwagandha, also known as the Indian ginseng, is a natural pain-killer and soother.
These two combined induce a blissful and relaxed state, perfect for floating into dream world.
How Elixir Organic is different:
Dream Potioncombines L-tryptophan and Ashwagandha but also adds a few key ingredients: Magnesium Chelate to help the body relax and prevent muscle cramping, and Choline for better REM sleep.
This delicious and healthy take on hot chocolate can easily replace that late-night forbidden snack, without any of the guilt and extra calories.
This Aussie startup may be new, but it shows a lot of promise. Elixir Organicis a brand that genuinely cares about its customers' health, energy, and sleep, is kind and ethical with its suppliers, and respects the earth.
As a bonus, they've partnered up with One Tree Planted to plant a tree for every purchase. "Conscious business practices, always." That's their motto. Elixir Organic's business model is caring, clean, and ethical – and more brands should follow their lead.
Media Contact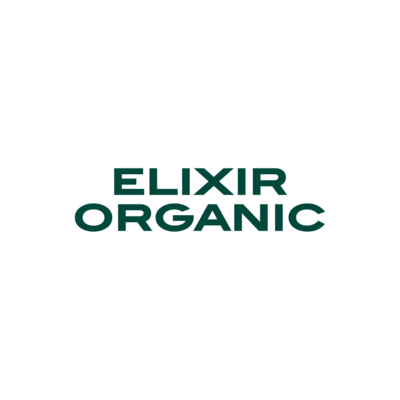 Company Name
ELIXIR ORGANIC
Contact Name
SAV SHERGILL
Phone
0420351708
Address
3210/ 2 COMO CRES, SOUTHPORT
City
GOLD COAST
State
QLD
Country
Australia
Website
http://www.elixirorganic.co/
COMTEX_390186253/2737/2021-07-21T11:40:18