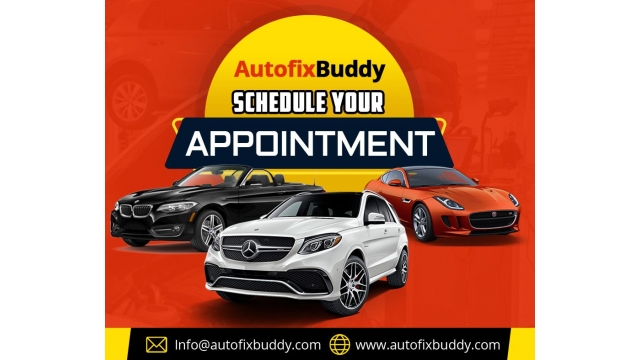 Auto Fix Buddy has announced a new update to its auto repair shop directory platform. The tool is ideal for US and Canadian drivers wanting to find affordable car repairs in their local area.
For more information, please visit the website here: https://www.autofixbuddy.com
The latest site update is part of the team's focus on ensuring the highest levels of service for clients. Anyone can use the platform to compare and contrast auto repair service providers near them.
Users will find that the updated platform enables them to search for repair shops and mechanics from an all-in-one dashboard. Auto Fix Buddy allows users to compare prices as well as book repairs, helping to save money and get vehicles fixed at a more affordable rate.
The website is an established auto repair comparison site. The company aims to help consumers avoid overpriced auto repairs in the local area. It has become a highly regarded solution for crowdsourced, real-time auto repair prices, with more than 3 million auto repair shops in the US and Canada.
Auto Fix Buddy not only helps drivers find fast solutions to vehicle issues but also allows mechanics to receive more work. The website enables users to enter any location and select the vehicle manufacturer to search for nearby mechanics and repair shops.
In addition to this, visitors can chat with the businesses in question. This enables the repair shops and mechanics to answer any questions, as well as giving visitors the ability to call and even book directly from the platform. Drivers are able to filter hourly rates and search for the best deals and freebies available.
In addition to searching the local area and specific manufacturers, Auto Fix Buddy has a section where visitors can select specific repairs. For instance, there are options to search for the best garages for diagnostics and testing, brake repairs, electrical and lights, body, glass and interior work, and more.
Both mechanics and drivers are able to sign up to the auto repair platform for no cost. Drivers are able to book from thousands of unique garages and mechanics can get found by more potential customers.
Those wishing to find out more can visit the website here: https://www.autofixbuddy.com
Auto Fix Buddy
Auto Fix Buddy
https://www.autofixbuddy.com/
597 Leblanc Rd
Dieppe
Canada
COMTEX_389482389/2764/2021-07-07T14:33:43