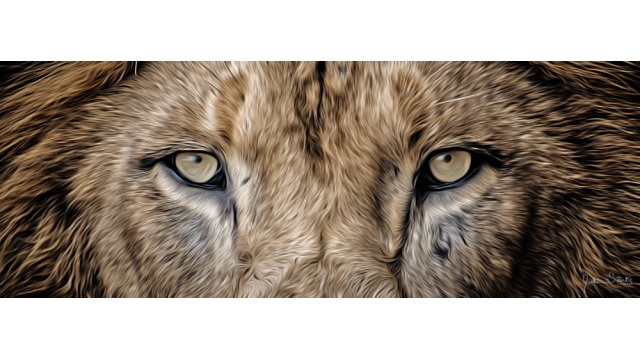 Visions Of The World, a wildlife conservation NPO, has announced the release of Julian Stark's wildlife photographic journal and paintings for those who want to learn about and support animals in captivity.
For more information, please visit https://www.visionsoftheworld.org/book-1
Julian Starks offers wildlife supporters access to high-quality photography and paintings that help them financially take part in spreading awareness about the positive impact of animal captivity.
According to the WWF, the number of vertebrae animal species has declined by nearly 60% since 1970. This includes the gorilla population that has decreased by 80%. Animal captivity organizations such as zoos and breeding programs are helping to save several species from certain extinction and reintroducing them to the wild when possible. Reasons for the decline in animal species include human settlements, poaching, and a decrease in prey levels.
'Life Behind Bars Vol 1: A Photographic Study' is an international compilation of wildlife photographs taken of captive animals over a period of 2 years. It has received numerous top-rated reviews praising the author for his photographic skills and dramatic imagery.
Every page of the book tells the story of the various animals taken into captivity to rescue them from abuse or save them from extinction. These include brown bears, lions, and birds, as well as polar bears and wolves.
Each photograph is available as a photo painting print and an oil painting. A portion of the proceeds will go towards supporting the organizations represented in the fine-art photography book.
With the latest announcement, Julian Starks Photography continues to provide high-quality visual content for those who appreciate the beauty of wildlife photography and paintings.
Benjamin Monarch, Wildlife Attorney, said, "Julian's work gives us a chance to look deeply and to sympathize with captive animals. His work should both captivate and haunt us. As stewards of this planet, we have an obligation to accept Julian's invitation to have this experience. By doing so, we can hear these magnificent animals and give voice in our language to creatures that cannot speak it. We can all become wildlife advocates."
Interested parties can find more information at https://www.julianstarksphotogallery.com/photo-paintings
Visions of the World Inc.
Visions of the World Inc.
https://www.visionsoftheworld.org
info@visionsoftheworld.org
+1-310-871-0940
9903 Santa Monica Blvd
Ste 3300
Beverly Hills
United States
COMTEX_390052510/2764/2021-07-19T12:45:44