Apex Bail Bonds of Wentworth, NC offers Affordable Bail Bondsman in Reidsville, NC
Reidsville, NC – Apex Bail Bonds of Wentworth, NC is a multi-state licensed bail bonds agency with offices in North Carolina and Virginia. The bail bondsman prides itself on being the only local bail bondsman licensed to post bail in both of those states with their affordable bail bondsmen in Reidsville and Wentworth, NC.
Founded by Fred Shanks, Apex Bail Bonds has extensive experience and knowledge when it comes to posting bail in difficult circumstances. Mr. Shanks leads a team that works diligently with clients in need of financing to figure out a bail bond payment plan suited to their needs. Apex is proud to provide bondsmen who are responsive, courteous, punctual, and ready to serve clients no matter their location or need. The bail bondsmen in Wentworth offer affordable rates and are always available to answer questions and do whatever is necessary to secure the release of a loved one from the Rockingham County Jail.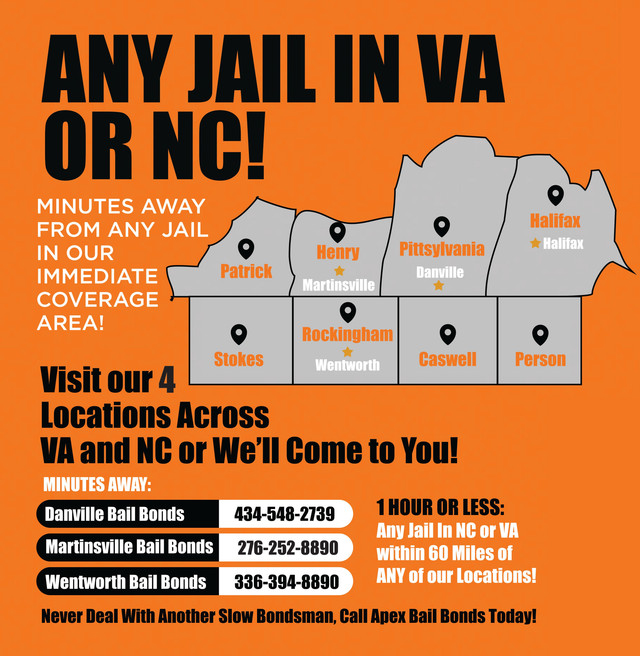 Apex Bail Bonds of Wentworth, NC is on a mission to provide unrivaled professionalism and quality service while maintaining fast approvals and rapid response times to all of the prospective clients. To fulfill this mission, Apex Bail Bonds has bondsmen who operate on this commitment daily, as Mr. Shanks said:
"If you call us first, we'll get there first. We answer the first time, every time. After your release, we'll guide you every step of the way."
The Apex Bail Bonds Team
Upon a client's release, they remain a priority to Apex Bail Bonds of Wentworth, NC as the team keeps providing the same professional and courteous service to help a client prepare for their court date when it arrives.
Apex Bail Bonds of Wentworth, NC Services
Apex Bail Bonds of Wentworth, NC has a streamlined application process where clients can get their bail application pre-approved by phone in minutes. The skilled staff further provide a fast and efficient system that ensures that their clients receive services swiftly.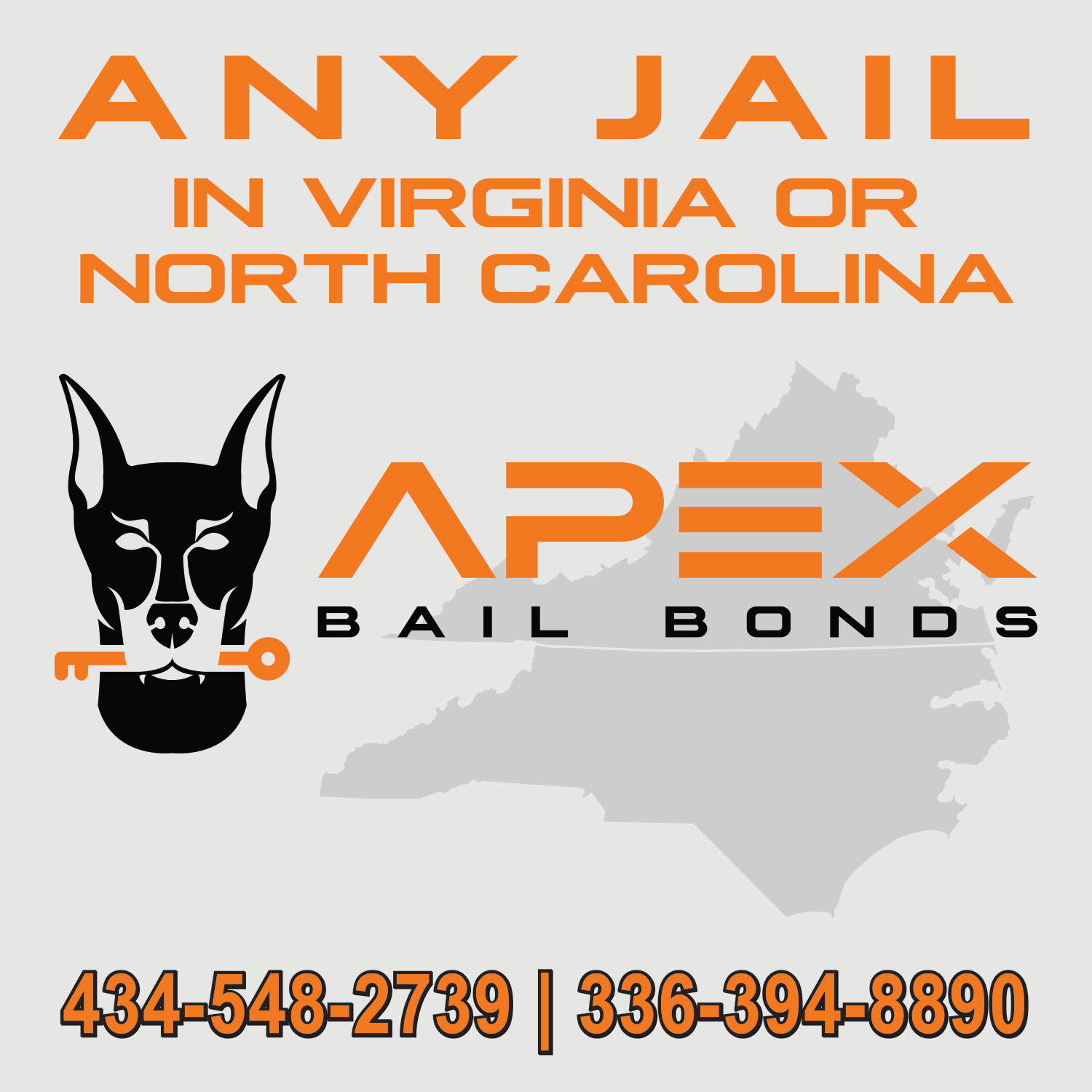 The company's Bail Bondsman in Wentworth helps clients post bail bonds in Eden, Madison, Mayodan, and Rockingham County, NC. They believe that showing compassion is a critical part of their job as a bail bonds service. For clients who can't access the full bond amount, the team provides them with bail bond financing when their bail amount is higher than expected.
Additionally, the affordable bail bondsmen also provide out of state bonds and they also believe in working with people as they often collaborate with clients who other Reidsville bondsmen have found hard to work with.
Contact Apex Bail Bonds of Wentworth, NC
Apex Bail Bonds of Wentworth, NC is located at 1091 NC-65, Reidsville, North Carolina 27320. For inquiries, contact the reliable and trustworthy bail bondsmen via phone at 336-394-8890 or visit the company's website for more information about affordable bail bonds in Reidsville.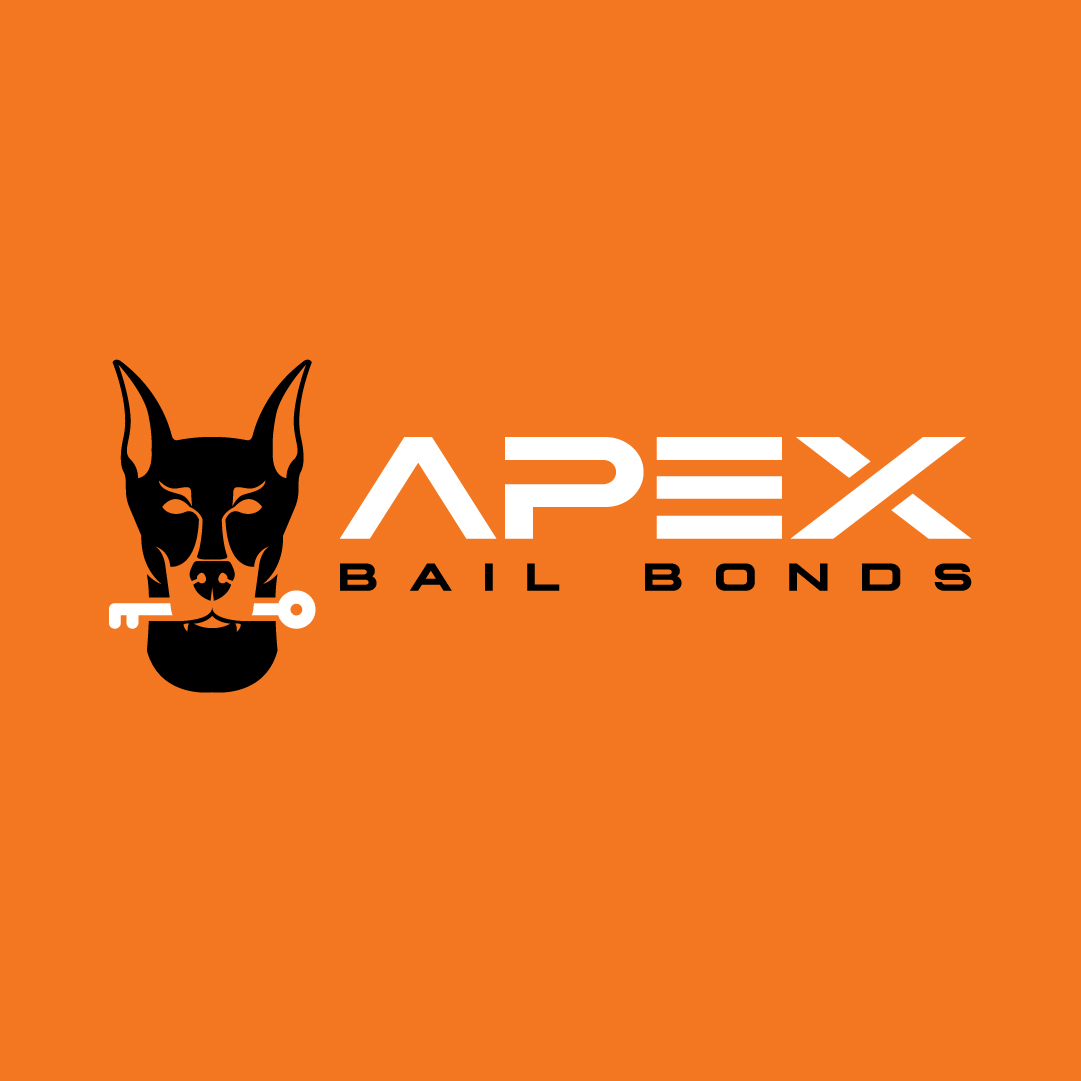 Media Contact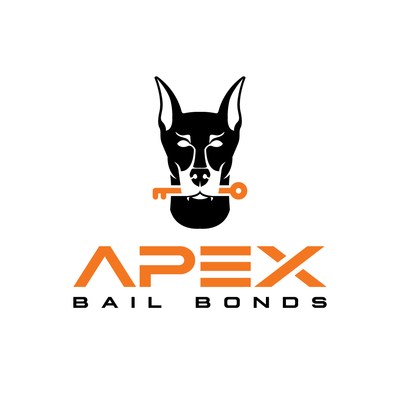 Company Name
Apex Bail Bonds of Wentworth, NC
Contact Name
Fred Shanks, IV
Phone
336-394-8890
Address
1091 NC-65
City
Reidsville
State
NC
Country
United States
Website
https://www.apexbailbond.com/wentworth-nc
COMTEX_387661649/2737/2021-06-01T09:00:21