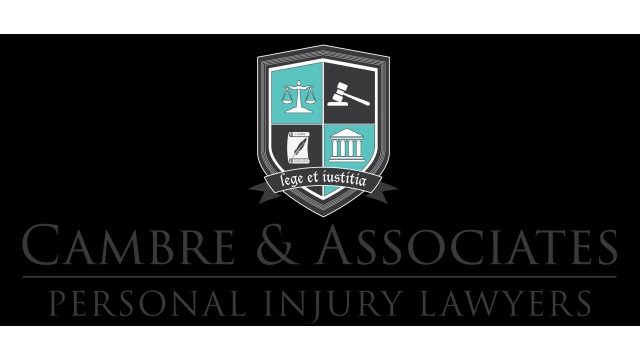 Cambre & Associates – Personal Injury Law Firm, located in Atlanta, Georgia, has updated its services to include a range of legal solutions for clients injured in public transportation accidents. The firm has a team of award-winning attorneys with the legal expertise to undertake any personal injury case.
For more information, please visit https://www.glenncambre.com/public-transportation-vehicles-accidents
As pandemic restrictions ease and more individuals return to work, the risk of motor vehicle accidents increases. The latest announcement responds to the increasing demand for expert public transportation accident attorneys.
Research shows that approximately 70 drivers are injured every hour by vehicle accidents in Georgia. To this end, Cambre & Associates helps clients in Atlanta and the surrounding areas receive the compensation they deserve.
As the firm explains, many public transit vehicles are owned by cities and states, meaning they're protected by sovereign immunity. While sovereign immunity does present some challenges regarding claims, the firm are experts in public transportation cases. Critically, they can help clients seek economic and non-economic compensatory damages. Economic damages cover costs like lost wages, medical bills, and medication, while non-economic atones for pain and mental anguish.
Cambre & Associates understands that vehicle accidents are traumatic events, and they work with insurance companies to ensure clients can cover medical bills and legal fees. Their team also specializes in bicycle, taxi, pedestrian, Lyft, and Uber accidents, as well as medical malpractice, wrongful death, and workers' compensation.
With the updated services, the firm continues to provide compassionate personal injury legal services to clients in Atlanta and the surrounding communities.
Cambre & Associates' team of attorneys have diverse legal backgrounds, and clients across Georgia trust them in all fields of law. As a testament to their quality, Glenn T. Cambre Jr., the firm's founding partner, holds a perfect rating on the online platform Avvo.
"If you've endured a serious injury, you deserve the chance to seek damages from the individual or organization that may be responsible," a spokesperson for the firm said. "You and your family aren't just numbers to our lawyers. You're a person that needs help. So call our office today for a free consultation."
Interested parties can find more information at www.glenncambre.com or by calling 470-888-6806.
Cambre & Associates – Personal Injury Law Firm
Cambre & Associates – Personal Injury Law Firm
https://GlennCambre.com
michael@glenncambre.com
+1-470-287-1202
2310 Parklake Drive Northeast
Suite 300
Atlanta
United States
COMTEX_389701414/2764/2021-07-12T16:07:20