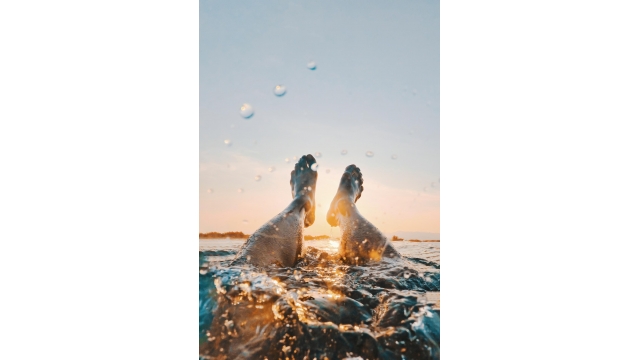 Southern Perfection Painting, Inc has announced the launch of a new Summer Checklist filled with activities for individuals and families to enjoy. The Grayson, GA-based painting company understands the importance of enjoying the summer, having personal time, and experiencing family oriented fun.
More information can be found at: https://www.instagram.com/p/CPqR0sZtkKc
The new checklist covers 20 different activities and tasks that people can enjoy in the warm weather. They shared the checklist on Instagram, where followers can engage with the company to discuss their own summer favorites.
With warmer weather arriving, it means people across the country get to enjoy longer days and shorter nights. This allows for more activities, trips, and events to experience during the day, and more time spent outdoors in the sunshine.
After a year of social restrictions due to the ongoing pandemic, the country is opening up again and families are excited to experience the sun, freedom and exploration of the summer months.
Southern Perfection Painting, Inc hopes to inspire customers with its latest checklist, which includes activities such as having a backyard camp out with the family, and enjoying gaming nights with friends and family.
The residential and commercial painting company also cites the benefits of signing up for summer reading clubs, or enjoying books, whether at home, at the beach, or in the park.
Other elements covered in the newly launched checklist include going to the zoo, taking a nature walk, having a dance party in the living room, and playing in the sprinklers. Food lovers can bake cookies to share with friends, family and loved ones, while those who enjoy the outdoors can go camping.
Families are encouraged to read the full checklist and to get in touch to share their own stories, habits and routines now that summer has arrived.
Southern Perfection Painting, Inc has a reputation as a quality, reliable and friendly painting company in Grayson.
A spokesperson for the company states: "SPPI is a painting contractor serving the metro Atlanta area for 31 years. We provide Residential and Commercial painting services for all types of structures, including residential homes and commercial buildings."
Full details of their checklist can be found at: https://www.instagram.com/p/CPqR0sZtkKc
Southern Perfection Painting, Inc.
Southern Perfection Painting, Inc.
https://soperfectpaint.com
estimates@soperfectpaint.com
+1-770-985-3075
1911 Grayson Hwy., Suite 8-254
Grayson
United States
COMTEX_389704588/2764/2021-07-12T18:18:25