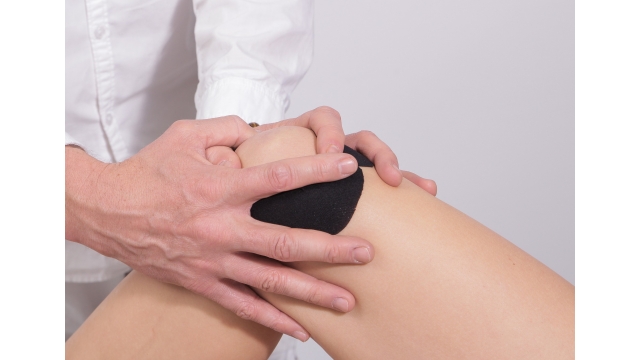 Beneficial Health Medical Center announced the launch of an updated range of knee pain screening and treatment solutions for patients in Hartville, OH, and the surrounding areas. The center provides non-surgical treatment solutions that can reduce pain and keep patients active.
More information can be found at https://www.ohiokneepain.com
Depending on the severity of knee pain, injections can be an excellent option for easing one's joint pain and help them move again. The newly launched knee pain screening and treatment solutions at Beneficial Health Medical Center provide pain relief for osteoarthritis symptoms.
The clinic uses Viscosupplementation, which is the injection of a substance containing hyaluronic acid. This type of treatment can help alleviate pain caused by osteoarthritis of the knee for up to 6 months. Viscosupplement injections are gel-like substances that help people with chronic knee pain from osteoarthritis. The injection is administered by a physician or mid-level medical provider in the space between the kneecap and the end of the femur, or thighbone. It helps to relieve inflammation and may also help to regenerate cartilage. Viscosupplement injections can be used for both knees at once. This procedure requires no surgery or anesthesia and is available on an outpatient basis only (meaning you don't need to stay overnight).
The team at Beneficial Health Medical Center use state of the art medical equipment to deliver high-quality viscosupplementation solutions. They know how to create an injection-based knee pain treatment and incorporate it into a fully comprehensive plan to maximize results.
With the recent announcement, the medical team is dedicated to providing every patient with pain relief and increased mobility and help them delay or prevent the need for knee replacement.
For more information about the center's current protocol, patients are recommended to contact the medical team directly.
A satisfied patient said: "We are so glad to have found Dr.Knop,and his wonderful staff!!!My husband was scheduled for a hip replacement,before seeing Dr.Knop! Nope! Gel injections at his office were just the ticket,saving our insurance company 82,000.00 dollars!!!."
Interested parties can find more by visiting the above-mentioned website.
Beneficial Health
Beneficial Health
https://ohiokneepain.com
doc@knopchiropractic.com
+1-330-355-8774
450 West Maple Street
Ste 1
Hartville
United States
COMTEX_389704590/2764/2021-07-12T18:18:25