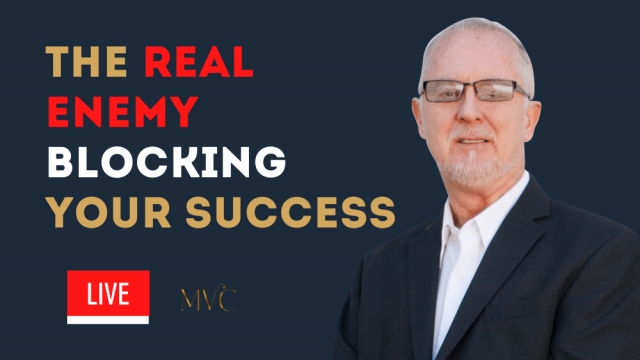 Tom Nicoli of Master Visionary Coaching launches a 12-week intensive personal development coaching program called, "From Stress to Success". Here, the multi-awarded hypnotist and coach guides students to release their negative limiting patterns that block personal success.
More details can be found at http://mastervisionary.com/services
The newly launched program provides the tools and resources needed to shift and change limiting behaviors. As the name suggests, Nicoli helps his students transform their stress into success in three months, with a time commitment of only 20 minutes per day and an hour each week with Nicoli.
The internationally published author, speaker, trainer, personal development coach, consultant, and board-certified hypnotist started life with humble beginnings. Nicoli will teach the strategies and techniques he has learned from his own 22 years of experience to help students become highly successful entrepreneurs.
It is not sheer willpower, says Nicoli, that determines freedom. Rather, it is intelligently working through limiting self-beliefs to proactively climb towards success. He stresses that his program is not a "what you need to do" class but a "how to do what you need" curriculum.
The Master Visionary's From Stress to Success program is a two-part system. The first part gives students unlimited online access to a digital library. The virtual resource contains all the necessary materials that students would need during and after their journey.
The second part includes weekly video calls with Nicoli. The MV coach says that these video calls are important because students have the chance to interact with him directly. Though they will be recorded for future reference, these weekly calls are opportunities for individuals to ask Nicoli questions.
The class can be taken either as a group or in private coaching. Either way, students will learn self-empowerment techniques to reach their full potential.
A grateful student of Nicoli wrote, "Tom Nicoli has the keys to unlocking the subconscious mind, and he allows you to use that key to unlock your own inner power. It is truly amazing how once I was able to get inside, I became a conscious active member of my own success."
Interested parties can find more information by visiting http://mastervisionary.com/services
Master Visionary Executive Coaching
Master Visionary Executive Coaching
9926 Guardian Circle NW
North Canton
United States
COMTEX_389703414/2764/2021-07-12T17:34:19