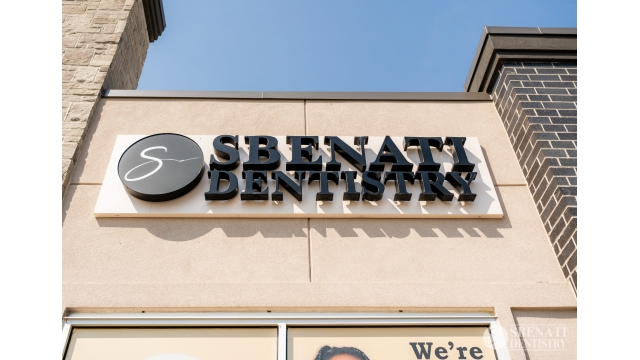 Sbenati Dentistry is committed to patient comfort by using the iTero scanner, first launched back in 2007. Sbenati Dentistry's use of the Intraoral Digital Scanner was promised to shake things up and 14 years later, facts are in.
Previously, with even a passing glance, a person would notice that dental clinics tend to utilize the old school way of doing impressions. A dentist will stick a tray in your mouth with this foamy alginate material which causes patients much discomfort. The Oral Hygienist at Sbenati Dentistry, Adriana Wood, makes a point of saying "things were always going to change when iTero was launched".
Adriana Wood continues… "Where you'll likely always see clinics doing the same old thing, we wanted to utilize the future of dental impressions. This technology uses a scanning wand inserted in the mouth that can digitally render your smile in front of you. We do this because we care very much about patient comfort. We know how difficult it can be to overcome dental anxiety, we want to make every aspect of our services smooth and comfortable. Ultimately, we knew it was going to be of huge benefit to our patients because it provides them with a quick, effective and non-invasive way to achieve dental impressions. This also leaves more room for education and teaching as your mouth is rendered on the iTero screen right in front of you (see pictures). That way we can inform you about exactly what is going on in your mouth. We actually hope others follow suit.".
Sbenati Dentistry has always aimed to provide world class service and one huge aspect of our mission is not only patient comfort but memorable education. We believe if the patient can see exactly what is occurring in the mouth, they will understand their part to play in their oral and overall health.
Currently, the closest thing to iTero is old dental impressions where the foamy material can drip back into your throat- triggering your gag reflex unnecessarily, but iTero improved on this by removing the process of using foam with large trays in the mouth- improving patient comfort, visibility and overall education. This alone was enough to make Sbenati Dentistry's Intraoral Digital Scanner more popular with patients in the Dentistry space, quickly. Dental impressions were a very common stressor for patients in the past!
iTero is available for all patients at Sbenati Dentistry. To find out more about the scanner, the place to visit is https://itero.com/
For further information about Sbenati Dentistry, this can be discovered at https://www.sbenatidentistry.ca
Sbenati Dentistry
Sbenati Dentistry
https://www.sbenatidentistry.ca
info@sbenatidentistry.ca
+1-519-474-0220
1195 Hyde Park Road
Unit 1
London
Canada
COMTEX_388179858/2764/2021-06-12T05:42:56