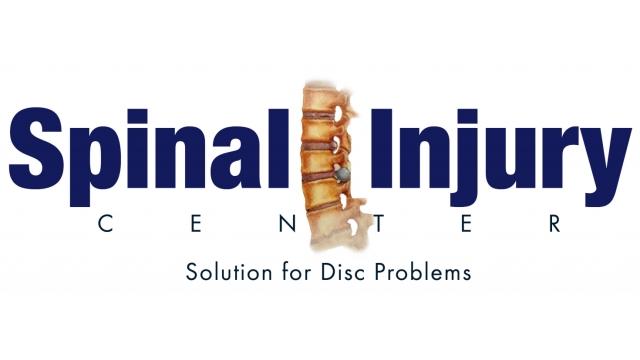 Spinal Injury Center announced the launch of an updated range of spinal decompression treatments for patients in Thermal, California. Dr. Marco Cazares is an experienced chiropractor who uses advanced technology to help heal herniated disc and spinal injuries.
More information can be found at https://www.myspinalinjurycenter.com
With the new announcement, the team at Spinal Injury Center are dedicated to providing patients of all ages with a natural and non-surgical treatment for lower back pain, neck pain, degenerative disc disease, and sciatica, among others.
Over time, wear and tear, injuries, or medical problems can cause compression of the musculoskeletal structures or the nerves near the spine. Spinal decompression is safe, non-invasive, and FDA-approved. This type of treatment involves gently stretching the spine to relieve pain and treat a number of spinal disc complications.
The team at Spinal Injury Center use the latest decompression technology for the treatment of pain due to herniated or bulging discs, pinched nerves, sciatica, degenerative disc disease, or post-surgical discomfort. They will first do a thorough physical examination and the necessary tests to diagnose the root cause of the pain before designing a treatment plan for the patient.
Dr. Marco Cazares, D.C., director of Spinal Injury Center, and his staff have the knowledge and experience needed to make each session of spinal decompression a safe and relaxing experience. At the beginning of the session, the patient is comfortably fitted with a harness designed to provide optimal decompression of the low back or neck.
During the sessions, patients will notice a slow lengthening of their spine as their discs are gradually decompressed and relieved of pressure. Each treatment session lasts approximately 45 minutes, and the course of treatment is typically between four and six weeks.
A satisfied patient said: "It is the best spinal injury clinic I've ever been to. They really help. I came with low back and neck pain and just after four meetings I forgot about my pain. I recommend everyone to make a long journey like I did from abroad to see Dr. Marco Cazares."
Interested parties can find more by visiting https://www.myspinalinjurycenter.com/spinal-decompression-indio
Spinal Injury Center
Spinal Injury Center
https://www.myspinalinjurycenter.com/
myspinalinjurycenter@gmail.com
+1-760-863-5955
81765 California 111
Indio
United States
COMTEX_389748984/2764/2021-07-13T15:06:19