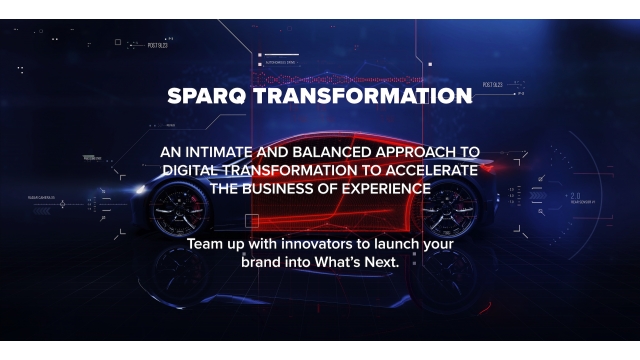 TechSparq, a consultancy based in Portland, Oregon, announces the launch of its updated digital transformation service. The company helps clients pivot to e-commerce so they can take advantage of today's digital-first business landscape.
More information about TechSparq is available via https://www.techsparq.com/solutions/digital-transformation
This updated service marries real-world and online shopping to create a truly seamless experience for buyers. Clients who take advantage of this solution have seen a 30% increase in customer satisfaction and up to a 50% increase in sales.
According to the consulting firm, digital transformation is expected to add around $100 trillion to the world economy by 2025. This highlights the need to make businesses digital-ready to anticipate the massive shift in consumer behavior in the coming years.
However, many businesses rely solely on brick-and-mortar stores to generate sales and struggle to make the transition to e-commerce. As such, TechSparq offers expert guidance and actionable advice that can help clients thrive in online marketplaces.
The digital transformation expert offers an integrated suite of services to make this happen. The first is Sparq Commerce, which involves creating an attractive and compelling e-commerce experience for customers.
Clients will also get access to Sparq Automation, which automates key marketing activities to lower operational costs by up to 30%. Sparq Transformation, meanwhile, reimagines how products are sold and helps businesses become more influential in digital spaces.
To help prospective clients better appreciate its services, TechSparq is offering a free and no-obligation consultation. Business owners simply need to fill out a short form on the company's website to book a schedule.
TechSparq is a digital transformation expert that shows clients how to leverage the power of online channels to drive growth. It has established partnerships with leading e-commerce solutions such as Salesforce and PerimeterX.
A spokesperson says that: "If you're not ahead, you're already late. That's why digital transformation is vital during this time when e-commerce has become the preferred way to procure products. Our team ensures that your business is ready to make the most of this new and exciting chapter of commerce."
Interested parties may visit https://www.techsparq.com/solutions/digital-transformation if they need further information about this service.
TechSparq
TechSparq
https://www.techsparq.com
dedrick.boyd@techsparq.com
+1-800-640-5589
2175 NW Raleigh St
Ste 110
Portland
United States

COMTEX_389572847/2764/2021-07-09T13:03:36