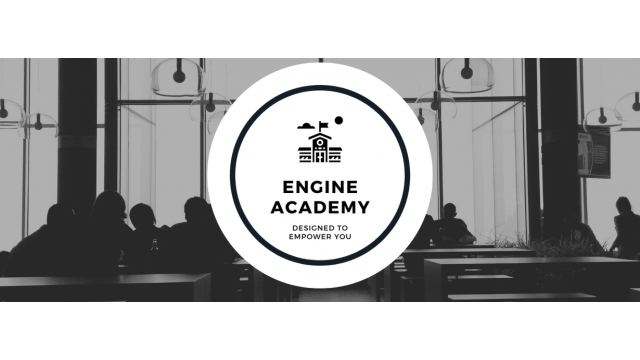 Active performance management consultancy firm Engine Systems has launched an updated report analyzing sales training courses and identifying differentiators that make some approaches more successful than others.
More details can be found at: https://engine.systems/insights/10-keys-to-success-for-sales-training-courses
Entitled 'The 10 Keys to Success for Sales Training Courses', the expanded report builds upon previous research conducted by the agency and suggests several additional factors that organizations seeking an effective sales training program should consider.
Given the increasingly tight margins that many companies experienced over the past 12 months, workforce training programs are one of the many areas that have come under the spotlight for potential cost-cutting. However, statistics from the American Society for Training and Development (ASTD) indicated that those companies providing quality training programs enjoy 24 percent higher profits than those who do not.
In the new report, Engine Systems takes a closer look at what constitutes 'quality' in relation to sales training, providing readers with 10 items that training managers should look for.
In the first instance, the firm recommends competency-based training solutions over those which are more theoretical. From a sales perspective, the author states that training should present attendees with a range of real-life scenarios that equip them to perform their roles more effectively.
The business world is increasingly centered on digital technology, and Engine Systems states that the most effective training solutions make course content easily accessible via a range of devices. Many employees utilize their time commuting to undertake work-related tasks, including training, so the ability to resume a course from anywhere is increasingly important.
Engine Systems provides readers with a further 8 components that the company concludes should form part of a modern sales training solution. The remainder of the report, in addition to the full library of previous discussion pieces, can be accessed at no cost on the agency's website.
As specialists in the field, Engine Systems provides enterprise-level training, support, and guidance designed to help organizations achieve their potential.
A company representative stated: "Training and development is an essential component of sustainable sales and marketing success. Well-trained sales employees are in an excellent position to increase their productivity, seize unexpected opportunities that arise, and advance their career."
Interested parties can find more information by visiting: https://engine.systems/insights/10-keys-to-success-for-sales-training-courses
Engine Systems
Engine Systems
Info@engine.systems
+1-615-515-0916
320 Seven Springs
Suit 250
Brentwood
United States
COMTEX_389746112/2764/2021-07-13T13:33:28