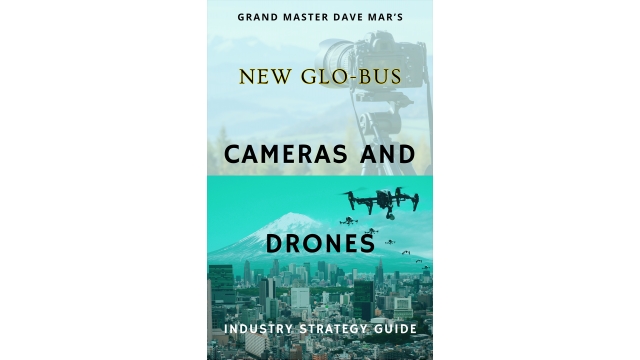 Dave Mar, the Grandmaster of Glo-Bus, and author of the New Glo-Bus Simulation Cameras and Drones Industry Strategy Guide has updated his website to help students access the latest information regarding the Glo-Bus game.
For many years, Dave has been helping college students rank at the top of their class with high scores in Glo-Bus by providing them with up-to-date info and tips on how to beat the game. Now that Dave is updating his book and providing students with up-to-date information for when they start playing Glo-Bus in the next semester, he decided it was time for an update on his site.
"I wanted to make sure that we were giving our students a great experience," he said. "It's all about providing an excellent learning tool." In addition to updates on improving user interface design, Dave is updating his book to account for his updated strategies based on his findings with his students.
To make sure that his website is giving users a comprehensive teaching tool, he's added:
— Insights for how to run a business better in the simulation.
— Quiz guidelines to help students pass their exams
— A free tips guide as a sample to the leading strategy guide to help students get a headstart on their game once they subscribe to the website.
Dave is currently working on adding the most current research to his book to release a new edition in 2021.
"I'm glad that I can give this update for my students," he said. "It's all about giving them every opportunity possible."
Students wishing to learn more about the guide, quiz guidelines, and additional insights to the Glo-Bus simulation will be able to find that information on their new website at https://globussimulation.com.
Lastly, should students need extra assistance, Dave Mar is open to inquiries on his website.
Globus Simulation Strategy
Globus Simulation Strategy
https://globussimulation.com/
800 Fifth Ave.
Suite 4100
Seattle
United States
COMTEX_389578234/2764/2021-07-09T17:26:24