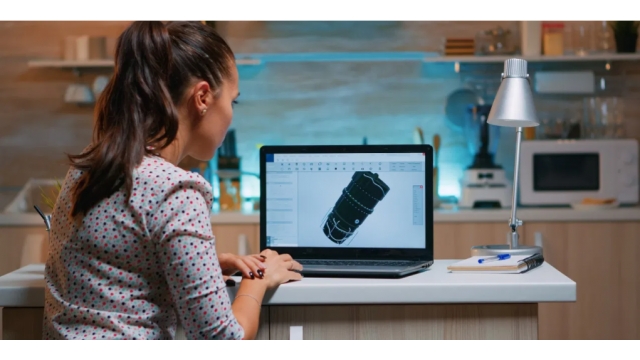 Crucial Constructs, a digital marketing company based in Austin, Texas that provides training programs for businesses, has launched a report on how to create a successful business while working from home.
More information on the launch can be found by visiting https://crucialconstructs.com/14-proven-home-business-ideas-that-you-can-start-today
The newly launched report, 14 Proven Home Business Ideas That Can Be Started Today, is ideally suited to aspiring entrepreneurs who are looking for creative business ideas they can launch and operate from their homes. It includes a range of viable home business ideas that have been compiled by several business experts.
Each idea is provided with a brief summary and an outline of the demand for that particular business at this current time. Aspiring entrepreneurs will receive instruction on how and why they might like to set up a business in this area.
The company explains that an increasing amount of people now want to work for themselves and that research shows almost 50 percent of the American population are already working from their homes.
"As more people look to work from home, the competition to set up a successful home-based business increases. Add into the equation complex legal maneuvers, licensing, and the research involved, the process is far from straightforward. But with the correct preparation and the right idea individuals can create an economically viable home-based business," a spokesperson explains.
As part of the launch, individuals will learn about the 14 most in-demand and successful work from home business ideas. The company also provides a training academy and bonus resources that can help new entrepreneurs to launch and scale their work-from-home businesses.
These include the Crucial Constructs Academy that provides information on digital marketing, SEO, and other online business principles to help individuals achieve financial freedom. Downloadable resources on business branding, creating an eCommerce website, and Facebook marketing are also available.
Crucial Constructs is a member of The Association Of Digital Retailers. The company provides marketing solutions for new and established eCommerce businesses and specializes in giving entrepreneurs the expertise they need to increase their sales and scale their brands.
For more information on Crucial Constructs and the launch of their report on how to create a successful business while working from home visit https://crucialconstructs.com/14-proven-home-business-ideas-that-you-can-start-today
Crucial Constructs
Crucial Constructs
https://crucialconstructs.com/what-is-a-digital-marketing-funnel-the-stages
16238 Highway 620 N.,
Suite F-104
Austin
United States
COMTEX_389529450/2764/2021-07-08T12:14:54