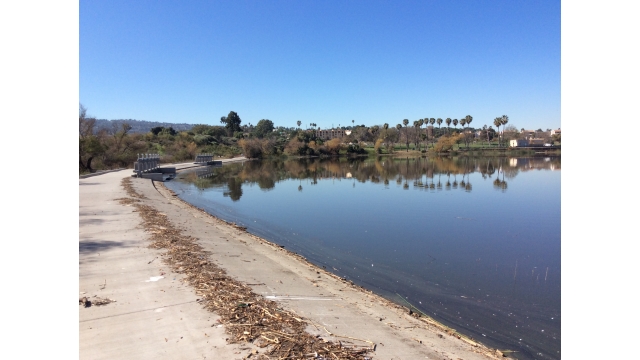 DK Environmental, a leading full-service aquatic maintenance company based in Lafayette, California, has announced the expansion of their expert Azolla weed control and removal services to Contra Costa County and the surrounding areas.
More details can be found at http://dkenvironmental.com
DK Environmental is an experienced aquatic vegetation control business that has launched its Azolla Caroliniana control and removal services. The service is offered to owners of domestic and municipal ponds, lakes, and golf course water hazards.
Azolla Caroliniana is a type of invasive aquatic plant that can flourish in various open water bodies. Excessive growth can be caused by high levels of nutrients in the water. Along with other aquatic weeds, it can cause various difficulties ranging from being aesthetically unattractive and generating unpleasant odors to constricting waterways and suffocating all other aquatic life.
DK Environmental has launched an expert service to control and remove Azolla Caroliniana and other aquatic weeds from ponds, lakes, and other bodies of water using their specialized equipment.
Their highly trained staff use a fleet of Aquamogs, a range of specially designed and constructed floating barges. Aquamogs are ideally suited to the removal of aquatic weeds from any large body of water as they access the plants from the water rather than from land.
DK Environmental has over 25 years of operational experience in watercourse maintenance work to carefully assess each project individually to ensure the proposed work program best fits the client's objectives.
DK Environmental was established in 1996 by Dave McNabb, who is the first Aquamog operator and has the longest track record operating this equipment. The company offers a range of water body clearance services, including dredging, channel clearing, stream bank restoration, and other habitat enhancement work.
A spokesman said: "Backed by over 35 years of experience and a fleet of our specially designed equipment, we are delighted to offer our expert Azolla Caroliniana weed clearing services to customers across the Contra Costa County area."
Interested parties can find more information by visiting http://dkenvironmental.com
DK Environmental
DK Environmental
http://dkenvironmental.com
3527 Mt Diablo Blvd #306
Lafayette
United States
COMTEX_390030463/2764/2021-07-19T03:40:16