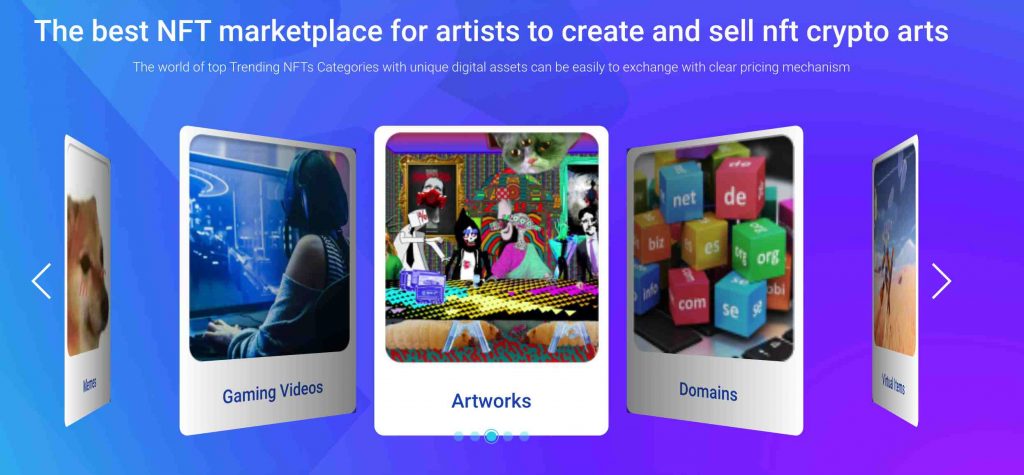 Singapore, 19 July 2021, ZEXPRWIRE, Traded since around 2017, NFTs have surged in 2021. Monthly sales on NFT marketplace OpenSea hit $95.2 million in February, up from $8 million in January. Figures indicate that at the moment, the NFT market has over 55 platforms, and more than ten projects are preparing for their ICO, IDO, and IEO. Despite the growth, the mass adoption of NFT exchange is no yet here. NFT stakeholders are encountering various challenges in the current NFT marketplaces.
RareMall marketplace is a platform & community for sellers, buyers, crypto traders to transact NFT goods, exchange art products, as well as express personal talents, and build the future of the NFT community. The unique RareMall NFT platform benefits creators and investors by providing a seamless tokenizing and trading experience. RareMall will boost NFT adoption by making creating, buying, and selling easy for everyone.
RareMall is the first few NFT Marketplaces owning the following features:
Interactive Social Media integration: The platform values creativity and offers creators a hassle-free platform to showcase the NFTs they created and collected. The design of user profiles resembles those of social media. This feature helps users update information quickly, share personal preferences, and enjoy meaningful interactions with other users.
Radically advanced filter &search navigation system: RareMall platform comes with an advanced technique for analyzing, aggregating, and extracting market data for users. Advanced filters sort data by date, week, month, and year. With this feature, users can spot the buying and selling trends while exploring the best-selling NFTs in a fraction of time.
Auction live chat: The platform has set up a live auction chat with moderators and algorithms to keep it secure and user-friendly. Sellers can create a public chat group for bidders to participate and make ongoing bids. This technique hastens the exchange, speeds up buying and selling, as well as helps to form a FOMO effect.
Fast Checkout with NFT Bundles: Through the platform, users can buy up to 10 NFTs at the same time by adding them to the cart. During checkout, the buyer can link to their wallet once only to pay for all the different sellers effectively.
Roadmap 
RareMall is governed and supported by native and fungible MALL Tokens. The presale phase comes in two weeks and will be followed by an IDO.
TeamRareMall Platform has a young and dynamic team and is committed to adding value to the NFT ecosystem.''We are proud to be a dedicated team. Each of us masters in our expertise and is always enthusiastic about contributing to developing Raremall to bring more value for NFTs Market'', said RareMall Team. Visit: https://raremall.com/ and contact the team at contact@raremall.com // Telegram: https://t.me/raremall_nfts.
Media Contact –
Company: RAREMALL PTE. LTD
Email: Contact@raremall.com
The post RareMall: A Revolutionary Content Creation NFT Marketplace appeared first on Zex PR Wire.