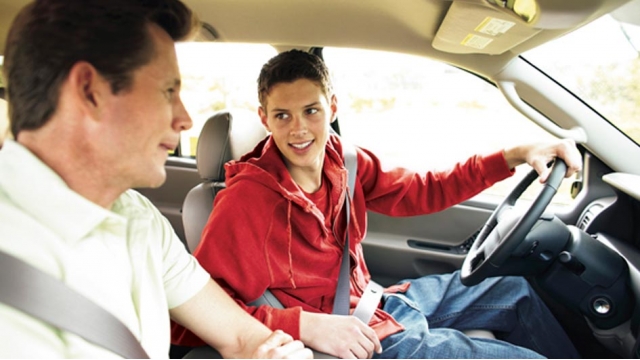 Jerry Carter, a State Farm insurance agent in Oak Lawn, IL, with more than 20 years of experience in the insurance industry, has announced the expansion of his auto insurance service to include difficult to insure vehicles and teenage drivers.
More details can be found at https://insurewithjerry.com
The announcement will be of interest to anyone in Oak Lawn, IL, and the surrounding area looking for support and advice regarding insuring their vehicles from a local insurance expert. As a State Farm insurance agent, Jerry can access insurance policies that may not be available or easily found on online insurance comparison services.
Insurance policies can be found and tailored to suit the needs of drivers of custom-built, high-value, classic, and imported vehicles. These non-standard vehicles can often be difficult to insure and typically come with expensive premiums. With access to insurance products for difficult-to-insure autos, Jerry can reduce the cost of insuring and driving non-standard vehicles.
As a State Farm insurance agent, Jerry is also able to work with families to bring down the cost of insurance for their teenage drivers. Many insurance companies view teenage drivers as an unnecessary risk and price standalone or add-on policies accordingly. However, there are insurance companies like State Farm Insurance who look at teenage drivers as individuals and not just as a high-risk group.
Jerry's extensive knowledge of the insurance market enables him to provide a competitive insurance quote for custom cars, motorcycles, and recreational vehicles. He is also able to provide a complete range of insurance services for homeowners and business customers, as well as personal life insurance, health plans, and pet insurance policies.
As a resident who graduated from St. Rita High School and Loyola University, Chicago, Jerry is known and trusted by many of his local clients who use his service year after year. Jerry's local service is for State Farm, a nationwide insurance and financial services company with more than 19,000 agents that was founded in Illinois in 1922. With more than 100 years of history, the company remains focused on providing affordable insurance products.
According to a satisfied customer, "Jerry always strives to offer me the most comprehensive package of insurance products available in the industry. He really does go the extra mile to find the best and most affordable insurance product for my needs."
For more information about how Jerry Carter can help drivers and vehicle owners get the best insurance policy, visit https://insurewithjerry.com
Jerry Carter, State Farm Insurance
Jerry Carter, State Farm Insurance
https://insurewithjerry.com
jerry@insurewithjerry.com
+1-708-424-5848
9816 South Cicero Avenue
Oak Lawn
United States

COMTEX_389746114/2764/2021-07-13T13:33:28