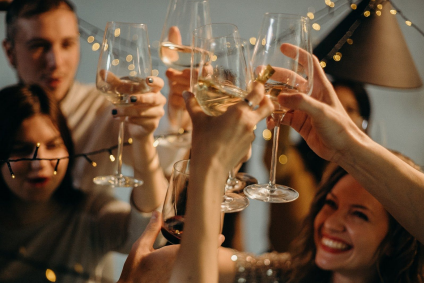 London, UK, 18th February 2021, ZEXPRWIRE – The pandemic that we are all going through has made what we used to call normal life suffer major changes. From the hottest cities to alternative options there is still hope for having fun. 
Safe partying guidelines 
During these hard times all clubs that are allowed to function have to take the right measurements for public safety. Everyone's main goal is to flatten the curve by continuing to be open but under strict modifications.
A few of the new rules applied are: 
• The door security will screen every guest before entrance with a special medical unit (IR scanner). It's a simple, non-invasive measurement for checking somebody's body temperature without touching them from a distance 
• All guests will be given alcohol-based hand sanitizer that is mandatory to be used before entering the club 
• Guests and staff have to wear masks covering their mouth and nose at all times except for guests that sit down at their table 
• Staff will use hand sanitiser several times during their work shift 
• A lower capacity is implemented, most clubs will run under 70% or 50% capacity
• Bartenders have to use sanitary gloves 
• All furniture and bathrooms will be cleaned with alcohol based products after being used by each guest 
• Tables are rearranged to keep 2 meters distance between each other 
What is open 
Your luck depends on where you're based at the moment. If you are in Europe then you probably already know that most countries are under lockdown. 
In Stockholm, Sweden some venues are opening up again trying out different concepts, some are going for a lounge approach, other ones for a clubstaurant style. All venues have to close at 8pm but some places like Kyoto have special permission to be open from 11pm to 2am. 
In the USA it really depends on each state but the most happening city at the moment is Miami with a few decent day and night clubs throwing big parties on a weekly basis. Two of the most wanted venues are Mr Jones for night events and SLS party at Hyde Beach for day partying.
Other American cities that allow clubs to be open are Dallas where Truth and Alibi seems to be very popular and Atlanta, which has an underestimated fun club called Suite Lounge. Both cities have a handful of parties going on every weekend. 
The best party city during the pandemic has been Dubai, United Arab Emirates which was offering a few tens of proper nightclubs, poolclubs, beach clubs, and lounges throwing parties day to day but unfortunately in February 2021 the government applied a new rule which states that music is not allowed to be played at any venue, this guideline will be enforced for an undecided period of time, all venues which remain open have to close at 1 am, not play any type of music, serve food and run under 50% capacity. 
Other partying options 
If none of the club choices previously listed are to your liking then there are a couple more ways of partying! 
One of the most popular options is boat rental. This choice might sound a bit extra but taking the current circumstances one can rent an entire medium size boat with drinks, food and music included for an affordable price. 
Renting small yachts or boats is available in many cities, two of the most popular places to do so are Dubai and Miami where ladies can apply for free guest list to be part of someone else's private boat party. 
The second alternative is private parties. All over the world there are people throwing private gatherings for club goers that don't have the possibility of going to nightclubs. These parties usually take place in luxurious flats or villas in the centre of various capitals. 
Taking that they are exclusive parties, the people allowed to be part of such an event are selected from a large waiting list so the entrance is not as accessible as other options but it is definitely worth trying to get in. The entrance usually costs a few tens of euros/dollars for ladies and about a hundred $ for men. 
According to global VIP nightlife company Clubbable party people prefer one of the alternative options mentioned above, one of the reasons being that the people attending
these private parties are within the organiser's small group of friends which lowers the concern about being around strangers who might carry the virus. 
Hopefully this list can help you choose what would fit your preferences in terms of partying and having fun until the world will see better days for the nightlife scene. 
Find the latest updated info of what is open on Clubbable
Contact Details
Name – Karla Pop
E-mail – karla@Clubbuble.com
Phone no – +351 910020184
Company – Clubbable
Country – London, UK
The post Partying in the middle of a pandemic rules appeared first on Zex PR Wire.