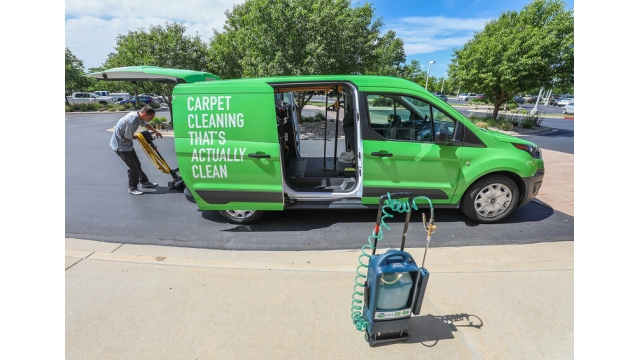 Smart Carpet Cleaning, with locations in Windsor and Fort Collins, CO, provides commercial and residential carpet cleaning services throughout Northern Colorado.
Commercial services include carpet cleaning for property management, hospitality, senior living, and real estate clients. The company also works with residential customers throughout the region and promotes green processes, 30-minute drying time, ensures clean carpets will not have spots or stains resurfacing right after cleaning, and effective removal of pet stains and odors.
Smart Carpet Cleaning specializes in their SMART (R) Process. Compared to steam cleaning, this process ensures carpets stay looking clean weeks after treatment. Additionally, this system has a shorter drying time, avoids chemical or foul smells in the air, prevents spots from returning, eliminates "crunchy carpet," and prevents carpet roll and seam splitting. It uses 1/10 th the amount of water as traditional steam cleaning and uses a fraction of the chemicals and no pre-sprays. It also includes unique static-attraction technology to remove soil and residue while leaving carpets virtually moisture-free.
The company also has a specific list of services targeted toward the removal of pet odors and addresses issues regarding pet urine by using SMART's Lift Off #1 product as it is highly effective and does not leave residue. As opposed to steam cleaning where stains are likely to resurface, SMART never uses a steam or soaking method, therefore eliminating the issue.
Smart Carpet Cleaning's services also include assessment through black lighting using a high intensive UV flashlight, a sniff test 1″ above the fiber, odor treatment ranging from OCA (odor counter-actant), to the application of broad-base treatment using OCA and a higher strength amount directly on the smelly fluorescents. This level requires pad replacement at times, along with sealants applied to sub-flooring. These services include UV photos to indicate locations, size, quantity, severity, and recommendations.
Overall, the systems implemented by Smart Carpet Cleaning achieve far superior results compared to traditional methods used by other industry professionals.
Smart Carpet Cleaning offers free quotes online at smartcarpetcare.com or through phone and in-person consultation.
Smart Carpet Cleaning
Smart Carpet Cleaning
https://smartcarpetcare.com/
admin@smartcarpetcare.com
+1-970-674-3355
609 Gyrfalcon Ct
Unit A
Windsor
United States
COMTEX_389945859/2764/2021-07-17T02:17:28