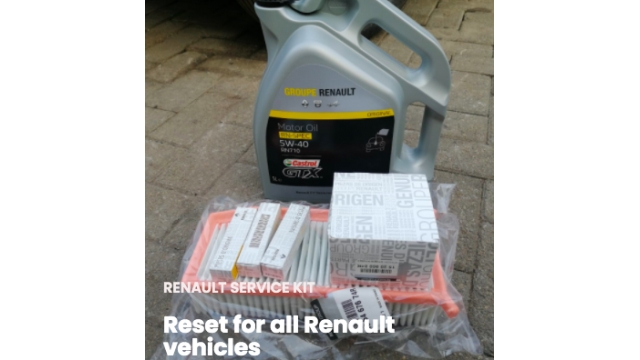 Chabalala Oaks, an automotive parts supplier based in Soweto, Gauteng, has announced the availability of spare parts for Renault cars in south Johannesburg and the surrounding areas.
For more information, please visit https://www.renaultautospares.co.za
The new announcement from Chabalala Oaks gives owners of Renault vehicles convenient access to original used spare parts at affordable prices. Spare parts can often be hard to obtain and the company is aiming to bridge the gap in the market.
Renault, a French multinational company that is the fourth-largest automobile manufacturer in the world, has a significant presence in South Africa. Renault's range of passenger vehicle models available in the country includes Duster, Clio, Captur, and Kwid.
Chabalala Oaks supplies high-quality spare parts for Renault cars across South Africa. It typically buys cars that were damaged in accidents and then strips the vehicles for any parts that are in working condition. Vehicle owners can purchase both mechanical and car body parts from the supplier.
The business's inventory consists of nearly every part used to manufacture Renault cars. Its range of car body parts includes bumpers, doors, headlights, dashboards and steering wheels. The supplier's stock of mechanical parts comprises of engines, bearings, sensors and radiators.
The company offers other services in addition to supplying second-hand spares. This includes providing original service kits for all Renault cars and selling pre-owned vehicles such as the 2006 Renault Megane II. It also programs card keys for all Renault cars and resets crash data on vehicles that do not start in the aftermath of an accident.
Chabalala Oaks was founded five years ago and has built a strong reputation for its top customer service. With the new announcement, the company is continuing its efforts to provide genuine and cost-efficient spare parts for Renault cars in South Africa.
A satisfied customer said: "The company offers great service and their employees are friendly. Their prices are also very affordable and it is a great option for getting the cheapest parts."
Additional information about Chabalala Oaks can be accessed at https://www.renaultautospares.co.za
Renault auto spares
Renault auto spares
www.renaultautospares.co.za
685 Mnqibisa St 685 Mnqibisa St, Klipspruit, Soweto, 1809 https://goo.gl/maps/vs1tTdouMDE2
United States

COMTEX_389249459/2764/2021-07-02T09:52:25