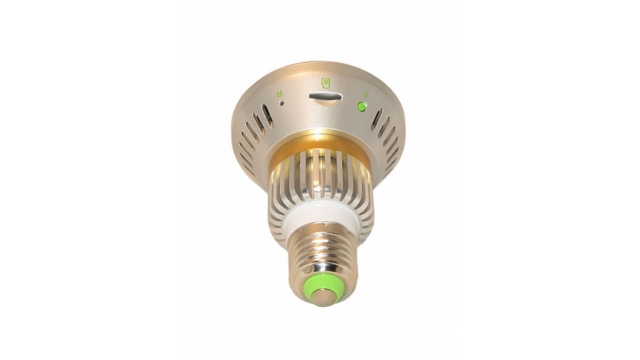 Austin, Texas-based Mystadora, a leading manufacturer and reseller of trendy home items, has announced the launch of its latest affordable security solutions for homes and businesses.
More information is available at https://mystadora.com/product/538
The new security tool features a state-of-the-art motion sensor with invisible infrared cameras that allow for day and night video capturing. It can serve as an outdoor surveillance recorder or be used to monitor indoor activities discreetly.
While most owners cannot always be at home, a surveillance system with built-in video storage capability can ensure peace of mind while they are away.
Mystadora's security solution can record non-stop for months in motion detection mode, making it a low maintenance surveillance recorder for homeowners and small business owners. The gadget has a modern light fixture design that makes it inconspicuous and perfect as a spy camera.
As a weatherproof outdoor surveillance recorder, the security system can function perfectly under several conditions. It comes with night vision capabilities and can also record both audio and video content.
The security solution is easy to install and operate. It only requires being affixed to any light socket to work. It also features an adjustable gooseneck accessory and adapters to fit non-standard sockets.
Besides the features mentioned above, the security solution can detect the slightest motion; it comes with a MicroSD slot and usually adds time and date stamp on each video it records.
Clients can expect a hassle-free shopping experience when they visit Mystadora's website. The company provides 24/7 responsive customer support via several channels, including live chat, email, and text.
In addition to this, they have a 30-day return policy customers can take advantage of to request an exchange within 30-days of their purchase. The company accepts most major payment processors, including Stripe, Visa, MasterCard, Amex, and PayPal.
With this latest launch, Mystadora continues to enable its customers to find and shop their favorite trendy products all in one place. The company offers complimentary shipping on all local orders within the USA.
A company spokesperson said: "Our latest security solution will enable you to gather evidence against thieves for months, or better yet, set your mind at ease by reviewing the footage and finding no transgressions."
Interested parties can find more details by visiting https://mystadora.com/product/538
Mystadora
Mystadora
https://mystadora.com/product/538
16238 Highway 620 N., Suite F-104
Austin
United States
COMTEX_389300713/2764/2021-07-03T12:54:33