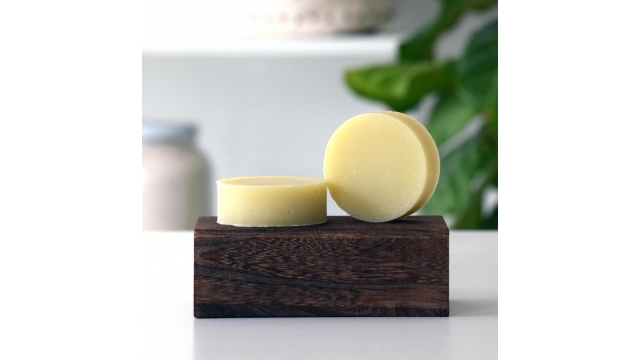 Scoop Marketplace, a zero-waste grocery and e-commerce store based in Kirkland, WA, has launched updates to its range of products. The company specializes in packaging-free lifestyle and home care goods.
More details can be found at https://www.scoopmarketplace.com/products/booda-soap-shampoo-bar-suds-of-love?_pos=3&_sid=16101a1f3&_ss=r
The recently updated products provide a sustainable and environmentally friendly alternative to mass-produced household items.
Zero-waste stores, though still a relatively new concept, are growing in popularity thanks to their success at setting examples for major retailers. Their purpose is to show how physical stores can exist without contributing to the many environmental problems on the earth.
By providing products that enable customers to live a zero-waste lifestyle through the reduction and elimination of single-use packaging, consumers can take advantage of reusable and natural whole foods and products that not only benefit the planet but humankind.
The latest products from Scoop Marketplace keep this in mind, such as the company's organic 'Suds of Love' Booda Soap and Shampoo Bar. Handcrafted from raw oil without additives or scents, the bar is made entirely of shea butter, coconut, and olive oil. The vegan bar's all-natural ingredients make it a gentle and moisturizing alternative to mass-produced soaps that often irritate the skin.
Suitable for use on the body, face, hands, hair and anywhere else that needs cleansing, the soap and shampoo bar builds to a luxurious creamy lather with water alone, but also functions as an excellent exfoliator when used with a loofah or natural sponge. Biodegradable, cruelty-free, and naturally nourishing, 'Suds of Love' comes unpackaged and raw, in line with Scoop Marketplace's zero-waste values.
With the latest announcement, Scoop Marketplace continues to invest in high-quality, organic, and vegan zero-waste products that are kind to the environment and customers across Washington and the U.S.
A spokesperson for the company said: "Suds of Love is made with the finest organic, vegan, and raw oils and with no extra additives. Only fresh filtered spring water is used for saponification, so it leaves no residue of chemicals, chlorine, or fluoride in the finished product. This all creates a bar of soap that is blissfully pure, mild, and truly moisturizing."
Interested parties can find more information by visiting https://www.scoopmarketplace.com/products/booda-soap-shampoo-bar-suds-of-love?_pos=3&_sid=16101a1f3&_ss=r
Scoop Marketplace
Scoop Marketplace
https://www.scoopmarketplace.com/
Stephanie@scoopmarketplace.com
+1-206-339-1383
9743 NE 119th Way
Kirkland
United States
COMTEX_389701439/2764/2021-07-12T16:07:25