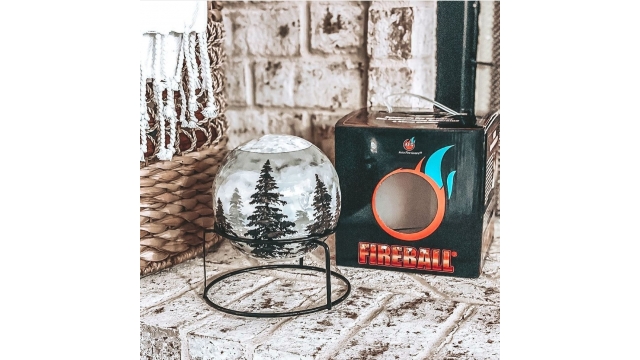 Auto Fire Guard, a fire prevention device supplier founded by a professional firefighter, has launched its patented Fireball for tiny homes. The automated fire suppression device and fire sprinkler alternative is designed to be used in tiny homes and other forms of temporary accommodation.
More details can be found at https://autofireguard.com
The launch of the product coincides with the rapid expansion of the tiny homes market, with a recent report from Technavio forecasting that the market will grow by $3.33 billion between 2021 and 2025, with significant growth in the states of Colorado, California, and Oregon.
However, as Colorado and Northern California continue to suffer from increasingly long and devastating wildfire seasons it is imperative that all residents of these areas are protected from fire risks, regardless of the size of their accommodation.
As such, their new Fireball technology can be utilized in any home space, including small and portable homes which tend not to be fitted with any form of flame suppression device or fire extinguisher.
Reflecting the fact that many Americans are choosing to live in tiny houses, not for lifestyle reasons but financial ones, including homelessness, Auto Fire Guard is determined to bring a safe, fire-code compliant, and financially viable fire-fighting option to all individuals, families, and communities.
The risk of fire for Colorado's most vulnerable has been well established, as evidenced by recent fire outbreaks in Denver homeless encampments. More information is available at https://www.denverpost.com/2021/01/17/homeless-camp-fire-interstate/?amp
Auto Fire Guard's innovative fireball can be manually activated but has been developed to work by automatic activation upon contact with fire. Contained within a styrofoam shell and coated with plastic, the device contains a quantity of flame retardant which launches in a full 360-degree arc and is sufficient to suppress any surrounding flames.
The device will activate and sound a warning alarm to alert residents when in the presence of a flame, but as a portable device, it can also be rolled or thrown into a nearby fire. The flame retardant utilized by Auto Fire Guard is completely non-toxic safe for anyone in the activation area including children. Users face no danger from its components or casing.
Auto Fire Guard was founded by a passionate Colorado-based fireman who could not bear to see avoidable destruction, death, and tragedy caused by fires in places lacking basic safety measures.
A spokesperson for the firm called the device, "Your firefighter on standby."
More information is available at https://autofireguard.com
Auto Fire Guard
Auto Fire Guard
https://autofireguard.com
+1-855-409-0000
Auto Fire Guard
200 S. Wilcox St Ste 206
Castle Rock
United States

COMTEX_389419369/2764/2021-07-06T11:09:39