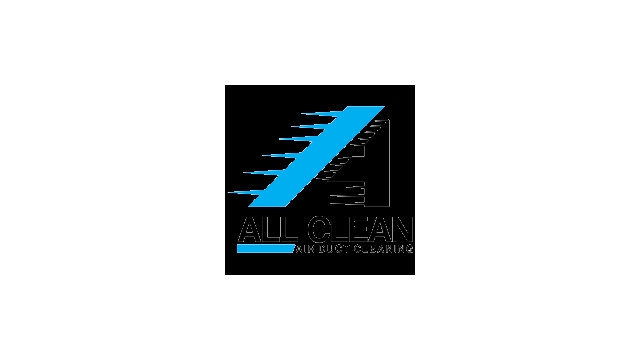 All Clean Air Duct Cleaning, a company based in Centerville, UT, launched updated dryer vent cleaning services for homeowners in Provo and throughout northern Utah regions. Professional dryer vent inspection and cleaning are recommended at least once a year.
More information is available at https://www.allcleanairductcleaning.com/service-areas/provo-utah
The newly updated services help clients improve the efficiency of their dryers and save energy, as well as reduce the risk of dryer fires.
Over time, lint, dust, allergens, and other buildup collect in the dryer vent, blocking the passage of exhausted air. This prevents the dryer from working optimally, shortens its useful life, increases energy bills, and can even create a fire hazard.
According to the USCPC, dryers are the number one reason for household fires. If the dryer is hot to the touch, while the clothes remain damp after a full drying cycle, it may be a sign that the dryer vent is clogged.
All Clean Air Duct Cleaning advises homeowners to refrain from trying to clean their ducts themselves. DIY dryer vent cleaning removes only part of the buildup and can be a dangerous task if the necessary safety precautions are not taken.
With its professional dryer vent cleaning services, All Clean Air Duct Cleaning ensures that its clients' dryers are functioning properly. The company's trained experts use state-of-the-art cleaning equipment and pay special attention to the bends and crevices of the duct since these places collect the most debris and dust.
A company representative says: "Finding the right professionals to examine, maintain and clean your dryer vents will help you save money in the long run."
All Clean Air Duct Cleaning has been providing air duct cleaning services for over 15 years. The company serves the communities of Ogden, Salt Lake City, Provo, and the surrounding areas. Details can be found at https://www.allcleanairductcleaning.com
"I've used Air Duct Cleaning Service to clean out my dryer vent for many years," said a satisfied client. "Carlos always does a great job. He is courteous and efficient. I am very happy with this service and would recommend it to everyone."
Interested parties can find more information by visiting https://www.allcleanairductcleaning.com/our-services/dryer-vent-cleaning
All Clean Air Duct Cleaning
All Clean Air Duct Cleaning
https://www.allcleanairductcleaning.com/
contact@allcleanairductcleaning.com
+1-801-298-2788
1164 West 850 North
Centerville
United States

COMTEX_389423509/2764/2021-07-06T12:37:13