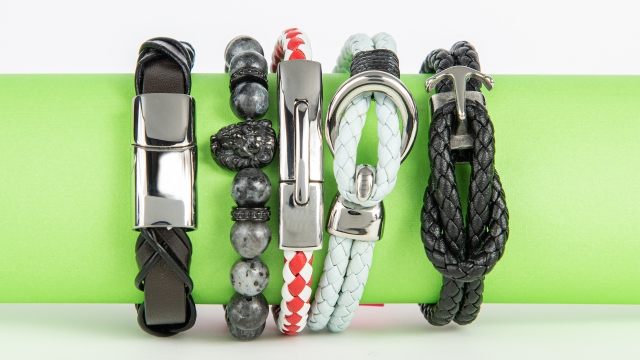 Fashion Brand St. Ash, an online store specializing in fashion accessories for men and women, has updated its services to include a range of colourful men's and women's products. A leading name in fashion accessories, St. Ash offers a colourful collection of bracelets, cufflinks, Ashbury leather belts, and socks.
For more information, please visit https://saintash.com
The latest announcement responds to the rising demand for colourful fashion accessories in an industry dominated by neutral tones.
Fashion research shows that colour is often the primary reason a customer is attracted to a piece of clothing. It's an important personal choice — colour creates an emotional connection and attracts attention.
All of St. Ash's products are designed with colour and personality in mind. The store aims to add vibrancy to its customers' lifestyles. In addition to classic neutral tones, St. Ash offers products in colours like forest green, amethyst purple, canary yellow and fire red.
Alongside its signature clothing accessories, St. Ash offers collections of iPhone cases, cardholders, wallets and women's jewelry — all in unique colours. The company also provides complimentary shipping on all orders.
St. Ash takes pride in creating vibrant, comfortable and durable fashion accessories. Each product arrives in an attractive gift box for protection, complete with a cloth bag. St. Ash removes distractions such as store procedures or sales goals and is committed to a customer's satisfaction.
The latest announcement reflects the company's commitment to offering a unique range of colourful fashion accessories for men and women.
A satisfied customer said: "St. Ash exceeded my expectations. I no longer need to take my clunky wallet with me — I can now carry up to four cards in my stylish and slick cardholder."
Interested parties can find more information about St. Ash's colourful collection of fashion accessories by visiting https://saintash.com
St. Ash Inc
St. Ash Inc
https://saintash.com
info@saintash.com
Toronto
Canada
COMTEX_388179871/2764/2021-06-12T05:42:59