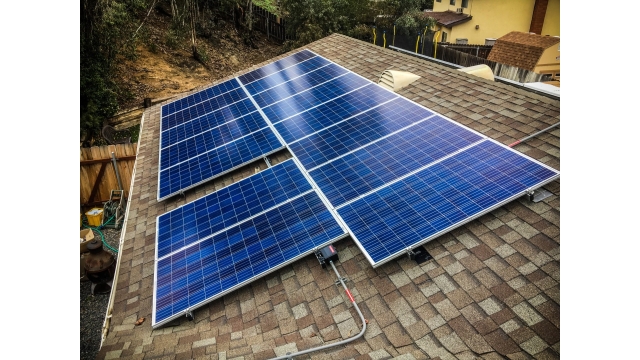 Option One Solar, an experienced residential and commercial solar panel installation expert in Apple Valley, CA, has launched an updated service for local customers.
More information can be found at: https://optiononesolar.com
With the newly updated service, the company focuses on providing the best products with quality heat coefficiency ratings, which play a large role in their effectiveness.
The team explains that, depending on the climate, heat coefficiency ratings determine how reliable and effective a solar panel setup will be. Some panels have worse ratings, which don't lend themselves well to hot conditions.
Heat coefficiency is reflected in a number that's shown as the percentage decrease in output as the temperature of the panel rises above 25 degrees Celsius.
For homeowners in the High Desert, it's important to have efficient and durable panels that can perform optimally in hotter temperatures. Option One Solar emphasizes that it's generally better to buy panels with a lower heat coefficient number.
Because they serve customers throughout the High Desert, Option One Solar strives to only offer premium panel installation options. Their product range includes tier 1 solar panels designed to maximize energy output.
For added flexibility, the company offers a number of different installation options to cater to the variety of properties that are found in San Bernardino County and the surrounding area.
Solar energy is increasing in popularity as more homeowners across the US seek to move away from fossil fuels and lower their impact on the environment. Option One Solar aims to make the transition to renewable energy as smooth as possible, and their service includes a free project quote and reliable, expert-led installation.
The experienced specialists will survey the entire property and custom-design a solar package to suit the style and position of the house. Once the permit has been approved, they will install the full system in one or two days.
A spokesperson for the company states: "All of our products are the industry-leading 25-year full coverage bumper to bumper warranty to guarantee that you're receiving sustained high-quality products, performance, and labor from our business."
Full details of the service provided can be found at: https://optiononesolar.com
Option One Solar
Option One Solar
https://optiononesolar.com/
info@optiononesolar.com
+1-855-502-6363
13581 John Glenn Rd, Ste. A
Apple Valley
United States
COMTEX_389253176/2764/2021-07-02T12:03:45