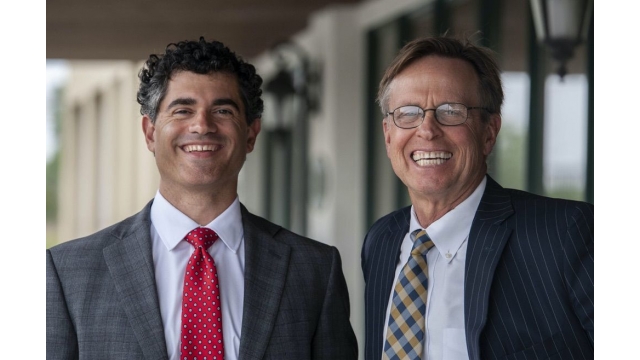 Healy & Jordan PLLC have announced the opening of their new office to serve Gulfport, MS, and the surrounding area. With over 35 years of combined experience, attorneys George W. Healy IV and Albert R. Jordan, IV are pleased to offer their full-service personal injury and divorce services to individuals in coastal Mississippi.
More information can be found at https://healyjordanlaw.com
Divorce and family law cases are often extremely stressful and full of emotions from all parties involved. Whether working with parents on child custody and child support agreements or helping a family navigate all the complexities of divorce, Healy & Jordan provide support and guidance along the way. Family law cases can be tricky to work through without the help of an experienced lawyer. Healy & Jordan's goal is to ensure clients can focus on their family while they take care of navigating the complexities of family law.
In addition to personal injury and family law cases, Healy & Jordan PLLC also works on cases involving wrongful death, business litigation, criminal defense, DUI, including maritime and offshore accidents.
Healy & Jordan work to limit court appearances and litigation whenever possible, avoiding higher costs and uncertain rulings for their clients. The firm focuses on agreements to alternative resolutions that provide fair settlements. Whether parties are amicable or ready for a long legal battle, clients can count on Healy & Jordan to make sure their family's best interests are protected throughout the entire process.
During the last 4 decades, Healy & Jordan have recovered more than $50 million in settlements. They work hard to win compensation and create custom agreements in the best interests of their clients.
A recent reviewer said, "After 3 years of fighting with a different attorney, I contacted Mr. Jordan to see if he could help me and my son. Our lives are forever changed as a result! We are so excited! Thank you so much, Mr. Jordan!"
More information about Healy & Jordan PLLC can be found by visiting https://healyjordanlaw.com/about-our-firm
Healy & jordan, PLLC.
Healy & jordan, PLLC.
https://healyjordanlaw.com/
+1-228-383-0271
1323 28th Ave Suite A
Gulfport
United States
COMTEX_389814582/2764/2021-07-14T16:21:57